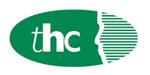 Basic £40,000 + Car allowance + Bonus + Benefits.
We have a new and exciting opportunity with a prestigious lender who is recruiting a field-based auditor. We are open to discussions with candidates with industry experience who are interested in a new challenge. The role involves travelling to audit equipment and also face to face meetings with clients.
Key Responsibilities:
Organise and perform asset audits.
The audits will provide an overview of the condition, location, usage of assets on finance and review of the relevant documentation regarding the assets.
Ensure audit objectives are met.
Ensure quality and timeliness of audit documentation and reports.
Work with other teams to resolve potential issues like outstanding items identified during the audit.
Investigate and develop asset audit approaches for complex situations.
Provide monthly reporting to senior management.
Skills required:
Key Skills:
An understanding of risk and controls.
Analytical and critical thinking skills.
Able to work independently and as part of a team whilst working remotely.
Understanding of the Asset Finance products.
Good communication, time management and organisation skills.
Contact: For more information, please contact Julie on 01279 713900.