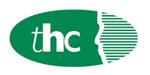 Salary plus commission, car allowance and exceptional benefits.
Our client is an independent lender in the asset finance sector with 500 partners, brokers and vendors in the UK and continental Europe.
Job Role
Significant growth plans have led to the requirement of additional Vendor Sales Managers to join the sales team. You will have a track record of winning and developing new business and converting clients to sales. This is a sales focused and client development role, it is a challenging and exciting role, with rewards that are within your own control. The ideal candidates will have strong field sales experience, working on finance deals offering finance for various levels and types of assets.
You will be in a mix of account management and new business, also New Product Line development and enhancement of existing offering to maximise sales opportunities, working alongside third parties either fronting the deal or getting on board with the right partners.
Key Responsibilities:
Generate new asset finance leads and follow these up together with leads generated through marketing etc.
Achievement of sales revenue targets through new business sales.
The entire sales process from start to close, ensuring that the process is managed effectively.
Establish unique solutions, including new product lines so that the opportunity provides the company with a competitive advantage over other asset finance solutions.
To negotiate new opportunities and work with all applicable internal Functions to ensure the opportunities meet business needs.
Being a sounding board to your customers. Talking to them about all of our full range of services, asset types, new product development, project implementations etc.
Building strong trustworthy relationships with your internal colleagues to provide our customers with a strong experience across all areas of the business.
Reporting on sales prospect pipeline.
First stage management of client purchase to handover of new client implementations.
Initial account management of the client, if required, prior to handing over to the support team.
Negotiate terms of the proposal, prepare documentation in line with agreed procedures and submit for approval.
Coordinate activities with other sales team members.
Communicate and escalate potential issues/risks in a prompt and effective manner.
Key Skills:
Strong level of negotiating and solution selling skills
Ability to plan & prioritise time to ensure commitments are met in agreed timescales.
Ability to influence multiple stakeholders
Proven ability to identify, qualify, develop and close leasing opportunities.
At least 3+ years in an asset finance/leasing sales role.
Demonstrable track record of success and an appreciation of risk.
Structuring and negotiating bespoke, profitable deals.
Managing and developing accounts.
Wide-ranging knowledge of the asset leasing market.
Please contact Julie for more information on 01279 713900 julie@thcrecruitment.co.uk