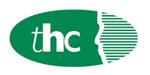 c£60k plus benefits.
Working in the management of originations for a prestigious provider of consumer/motor finance this role involves the operational management and oversight of the loan origination functions and in particular, focuses on the automation of underwriting decisions. Full responsibility for the management of the operational team including payouts The job holder will ensure that the team underwrites referred deals according to policy and mandate and manage more information queries, investigate potential Frauds, PEP, and Sanctions matches and manage client feedback.
This is an FCA certified role and has been identified under the senior managers and certification regime as holding a Senior Management Function / as one which can cause significant harm to the firm or its customers.
Knowledge, skills, and experience required:
Good educational background with proficiency demonstrable in maths and English.
Computer Literate, including MS office products and Email.
Proven ability to manage several staff in small teams or large.
Knowledge of treating customers fairly (TCF).
Awareness of current FCA regulations.
Ability to understand and comply with documented processes, policies, and procedures.
Excellent verbal and written communication skills.
Contact: For a full job description, please contact vicky@thcrecruitment.co.uk