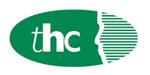 Our client is a young and ambitious asset finance provider who is looking for an additional Sales Support Co-Ordinator.
You will be responsible for assisting with a wide range of account management duties also developing broker opportunities.
This is a key support role in a growing sales team which we intend to further expand later in the year, and one that will give the successful candidate good exposure to a wide range of commercial activities.
Key Responsibilities:
Acting as a key contact point for a group of smaller brokers to maximise activity with these sources.
Taking responsibility for specific objectives which will be set in relation to the above.
Following up on our pipeline of approved cases and helping convert these into new business.
Liaising daily with Risk to ensure intermediary expectations and needs are met.
Speaking daily on the telephone to our intermediaries/brokers to answer queries and resolve problems.
Dealing with regular incoming email enquiries and information requests.
Calculating and confirming pricing and other commercial terms for our customers.
Directly supporting the Sales Director in a variety of other tasks to ensure the highest possible standards of account management and service are maintained.
The Candidate:
An enthusiastic, upbeat attitude and first-class communication skills.
Minimum of 3 years' experience in financial services, with a strong preference for this to have been in a B2B asset finance environment.
Experience in a sales role which involved working to targets.
Prior experience in dealing with business customers.
An ability to form effective working relationships at all levels and a total customer focus.
Good organisational skills.
Strong numeracy and analytical capabilities plus good general IT skills and awareness.
Strong work ethic.
Excellent attention to detail and a real willingness to take personal responsibility for tasks.
Package:
Discretionary Bonus (targeting c10%) payable at the end of Q1 each year.
25 days holiday per annum.
Pension: Employee pays 3%, Company pays 8%.
Life Assurance: 4 x Annual Salary.
Private Medical: Family cover post completion of probation (6 months).
Contact: Julie for more information on 01279 713900.