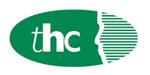 Excellent basic salary £70k +.
This is an excellent opportunity for an Internal Account Manager to build a career in finance we are looking for ambitious motivated experience with some experience in business finance to step up their career.
Key Responsibilities:
Converting incoming client enquiries to sales
Outbound calls to upsell and source new opportunities.
Building & maintaining relationships with clients.
Communicating with funders & customers.
Obtaining information to submit a credit profile to our funders.
Relaying credit decisions to customers.
Completing lease documentation where required.
Chasing suppliers for signed documentation & New Business.
Processing Completed Lease Documentation.
Key Skills:
Good communication and organizational skills
Strong ability and desire to be constantly challenged.
Exceptional relationship skills to support colleagues and customers.
Experience in managing existing business relationships.
Confident and with an exceptional telephone manner.
Negotiation and persuasion skills.
A good team player.
You will ideally have experience in the asset finance/leasing environment or from a banking background.
Contact: Julie for more information on 01279 713900 julie@thcrecruitment.co.uk