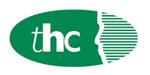 C£40k plus great benefits.
We are working with InnoVent, an Ethical and Sustainably Focused Technology Asset and Lease Management Specialist. Their business is built around the core principle of rental and re-rental of technology assets to UK end users to extend the sustainable use of IT assets, reduce IT waste and save customers time and money.
The UK business has been trading for over 10 years as an IT Equipment Rental and Re-Rental business and is a major part of a similar South African business.
The Opportunity
Over the last twelve months InnoVent has won many new customers and significant sales aid programmes with IT distributors, equipment manufacturers and IT resellers and has a rapidly growing base of direct end user customers. As a result, InnoVent wishes to expand its sales administration function. The addition of a New Business Sales Administrator focused on th new business we are driving is a key aspect of our future growth.
The successful candidate will be joining the business at an exciting and challenging time, during which their participation and success will fundamentally help sculpt the business's future development.
Outline of Role
The role of the Senior Lease Administrator is to assist in the administration and day to day management of InnoVent's direct, programme and partner introduced business.
The Senior Lease Administrator will report to the Head of UK Operations. The Senior Lease Administrator will liaise with internal and external sales personnel, funders customers and suppliers.
Key Aspects of the Role:
Work with the Head of UK Operations to instigate processes, procedures and controls to ensure new business entered into is correctly and fully documented, and all relevant data is accurately processed onto the systems.
Be proactive in advising and supporting Sales with any documentation issues or deal structure queries.
Assist in finding solutions that help secure business and meet customer expectations.
Work directly with the Salespeople to manage their pipeline, credit requirements and approvals.
Receive and process enquires from new and existing customers, resellers, partners and funders.
Validate quotations prepared by the sales team.
Update the CRM database with operational data and deal status.
Create and submit online credit applications, lease documentation and funder documentation with full responsibility for managing the deal process through to pay-out.
Ensure expected pay-out timescales are met.
Involved in the administration of invoicing and direct debit collection process.
Fully responsible for managing engagement with customers / resellers on End of Lease options.
Key Skills:
Excellent communicator with strong verbal communication skills, with the ability to build strong rapport with customers, resellers and internal stakeholders.
Adaptable and self-motivated team player, able to work as an individual but also as part of a team.
Excellent process and time management capabilities
Good numeracy and literacy skills, high attention to detail is important
Good IT / Computer literacy skills required. Proficient in the use of Microsoft Office 365, including Outlook (email), Word and Excel.
Good knowledge and understanding of asset finance products, finance documentation (operating and finance leases) products and pay-out procedures is preferable
Ability to interpret audited company accounts and financial statements would be beneficial.
Previous Experience
The ideal candidate will ideally have a minimum of 3-5 years' experience in a similar lease administration role with detailed exposure to the origination of new leases, funding activities, the support in life of the customer and practical experience with the physical needs of managing end of lease actions.
Package
Excellent salary negotiable on experience plus pension and 25 days holiday.
Working Hours
Monday to Friday, 09:00AM to 17:30PM, with 1 hour for lunch.
Contact: All applicants for this role are invited to apply direct to Julie Ramsay at THC Recruitment julie@thcrecruitment.co.uk 01279 713900.