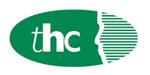 £65k plus car and benefits.
Our client an independent lender is seeking a Relationship Manager, with experience in developing large corporate contract hire businesses. You will as the Relationship Manager be responsible for managing both existing client relationships and developing new asset finance business in the above geography. You will ideally, be an experienced, driven, and self-motivated salesperson with a proven track record of success in the UK Asset Finance/Leasing Industry, ideally in the Direct B2B vehicle leasing space.
Key Responsibilities:
Existing Contract Hire company relationships.
Self-generated Contract Hire company relationships.
Develop long-term relationships with your customer portfolio to maximise income-generating opportunities.
Research, create and develop a pipeline for ongoing potential new business.
Maintain pipelines and customer/prospect records in line with prevailing policy.
Responsible for the quality of submissions to the Credit underwriters taking into account the environment in which customers operate and current company credit policies and procedures.
Key Skills:
Ideally, with 2+ years' experience in a field-based B2B contract hire funding/leasing sales role.
Experienced in pricing, structuring and negotiating asset finance transactions.
Credible and able to negotiate at the board level across a range of business sizes to Large Corporates.
Strong Selling and Account Management skillset.
Ability to work to targets and deadlines.
Contact: For more information, please contact Julie Ramsay on 01279 713900.