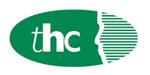 £55k plus bonus and benefits.
Working for a growing lender, we are seeking an experienced Asset or Corporate Finance Underwriter.
Key Responsibilities:
Provide underwriting and other credit analytical support for standard New Business, Uplift and Flat Renewal activities.
Support of the Sales functions in its effort to identify and price-appropriate New Business prospects via credit analysis.
Identification, compiling and analysis of such information as is required to underwrite a standard Wholesale credit facility via a Credit Review.
Visit Dealers as required in order to perform activities such as developing Credit Reviews, discussing security requirements or other purposes relevant to the performance of the role.
Provide such support as may be required during Dealer terminations in order to close the accounts efficiently and with minimum exposure or loss to the company.
Perform any other additional work to support the Credit Review process, as advised by the Senior Wholesale Credit Underwriter.
Keep internal management and other relevant personnel informed of delays in your workflow including the completion of Credit Reviews.
Support the Dealer experience by providing professional credit risk management services.
Skills and Experience:
Three years experience within commercial/asset finance lending.
Proven skills in the financial analysis of accounts in a Wholesale motor finance context.
Experience in interpreting commercial law and regulations in a compliant but practical way.
Personal Attributes:
Able to apply a structured and flexible approach in a dynamic, expanding business environment.
Comfortable engaging with staff at all levels within the company and clients.
Enjoys working both collaboratively and autonomously, and applying initiative.
Is used to deliver independent analysis alongside supporting commercial demands.
Proficiency in MS Office (Excel & Word).
In working for the company, maintain:
Honesty, integrity and reputation.
Moral and principled behaviour.
Competence and capability.
Contact: For more information, please contact vicky@thcrecruitment.co.uk