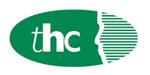 £45k-£55k plus bonus, car and great benefits.
My client is a company dedicated to the automotive sector and provides a range of rental services with attractive and competitive rates.
The Role
You will be a successful and experienced vehicle leasing New Business Sales operator with the appetite, strength and ability to maximise vehicles orders and grow our client base.
You will provide great customer service and secure business by building an understanding of customers' needs and constructing a solution that benefits both the customer and the company.
Key Responsibilities:
Targeting fleets of up to 500 cars and LCV to increase customer base.
Work closely with the group business to drive cross-sales and create a wider range of customer fulfilment.
Through networking, proactive prospecting and lead follow up create a rich sales funnel of opportunities to secure new business.
Maintain robust win/loss data and feedback back to business to improve commercial, operational and service positioning.
Own and lead bids/tenders working collaboratively across the business.
Collaborate in the development of business sales collateral.
Maintain detailed records and activity through CRM system.
Maintain and share current and relevant industry knowledge - Political, Economic, Social, Technological, Legal and Environmental.
Deliver outstanding customer service in line with companies 'Secure', 'keep' and 'nurture' approaches to customer growth and retention mantra.
Knowledge, Experience & Qualifications:
Discernible experience in the Automotive / Contract Hire environment.
A proven track record in the sales.
Strong objection handling and cross-sales skills to create 'best outcomes'.
Ability to collaborate with colleagues.
Outstanding communication and interpersonal skills.
Be ambitious, enthusiastic, motivated as well as a strong team player.
IT skills - Excel, Word and Quotation systems.
Contact: For more information, please contact vicky@thcrecruitment.co.uk