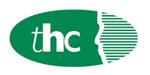 Up to £50k plus bonus and benefits.
Job Role:
To monitor and control the activities of the business, its business partners and introducers.
To supervise the Financial Crime Team and work on any associated departmental projects.
Key Responsibilities:
Carry out the role of the Deputy Money Laundering Reporting Officer (Deputy MLRO).
Investigate potential frauds, PEPs, sanctions and watchlist matches.
Monitor and review the completeness and accuracy of credit proposals.
Completion and submission of Suspicious Activity Reports (SARs) to the National Crime Agency (NCA) and effective liaison with Fraud Prevention Agencies and the Police.
Represent the company in any industry forums and networking events, ensuring professionalism is maintained at all times.
Contribute to the production of the monthly Board pack.
Ensure direct reports are managed effectively, continually supported, act as a mentor to junior staff and share constructive feedback towards their development.
Ensure cooperative relations are maintained with all business areas at all times.
Key Skills:
Total confidentiality due to the sensitivity of information handled.
Investigative skills.
Results-oriented.
Problem-solving abilities.
Excellent planning and organisational skills.
Strong communication skills.
Contact: For more information and a more detailed job spec, please contact Vicky on 01279 713900.