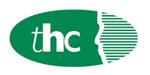 Excellent Salary, plus bonus, car allowance and great benefits OTE c £120k.
We are recruiting a Head of Vendor Sales for a prestigious provider of Asset Finance. This is a key role in our client's development and you will guide the vendor team through every stage of account management. As Head of Vendor Finance, you will have significant responsibility in supporting the Head of Asset Finance in contributing to the business strategy as well as delivering the best financial solutions to our suppliers and clients in the vendor asset arena.
Key Responsibilities:
Lead the team and support with the acquisition of new supplier relationships that fit the strategic vision of the business.
Nurture existing relationships with suppliers and attend meetings where applicable with Account Managers with the aim of increasing the profitability of key accounts.
Work closely with Account Managers to make sure they are targeting and correct supplier relationships and manage the progress of supplier acquisition.
Train, lead and guide the team with areas of development including credit writing, activity management and performance.
Set sales budgets, price objectives and new business targets in conjunction with the Head of Asset, monitoring performance against plan.
Maintain a thorough understanding of internal credit policy and process, working closely with the Head of Asset and Head of Credit to ensure credible message relayed to market and to develop opportunities.
Ensure accurate and robust reporting in place to prepare MI for Head of Asset, commenting on performance against target, recruitment, changes to pricing, structure and areas for strategic growth and development Attend industry and networking events to promote Vendor Finance.
To have oversight and management on regulatory measurements, best practices, and ensure the business is always compliant.
Skills or Industry Experience:
3+ years' experience in a senior management position within the Vendor Finance industry or 5+ years as a Senior Salesperson.
Possess high levels of written and verbal communication, stakeholder management and influencing skills.
Incredible attention to detail, with structured problem-solving approach.
Detailed knowledge of the Vendor market.
Ability to articulate a clear vision to stakeholders and passionately drive results.
Strong team leadership skills and workflow management experience.
Contact: Julie for more information on 01279 713900.