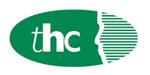 £25k-£26k.
Hybrid working with at least one day a week to be based in the office.
Are you looking for a new challenge? Do you have good rapport-building skills? My client's Customer Relations team are seeking someone to help them review and respond to customer complaints. Could this be the role for you?
Job Role
To build positive relationships with customers, third-party businesses, trade bodies and regulators. You will be required to represent the Group in a highly professional manner, dealing with customer concerns sympathetically and positively whilst ensuring that contractual service standards are achieved.
Key Responsibilities:
Receive and effectively manage incoming complaint-related calls.
Review new complaints to ascertain the suitability to resolve immediately over the telephone.
Telephone customers to gain information, conciliate, negotiate and build a rapport.
Action non-standard complaints including 'high profile' on all portfolios.
Fully investigate the background of customer complaints.
Ensure that all complaints are resolved to complete satisfaction.
Produce an effective, well-written final response letter that will close the complaint.
Work closely with other team members, providing assistance where required, to ensure that team targets are consistently achieved.
Manage, organise and update information on computer systems and paper files to enable precise records to be maintained and accurate statistics to be produced for management information purposes.
Key Skills & Qualifications:
Excellent communication and customer service skills.
Good attention to detail with an emphasis on producing high volumes of work with accuracy and efficiency.
A disciplined approach to work, ensuring that deadlines are always met.
Ability to organise and prioritise workload.
Grade C or above GCSE (or equivalent) in English and Mathematics.
Working hours
37.5 hours per week, Monday to Friday, 8.30am to 5.00pm (one hour for lunch).
Contact: Vicky for more information on 01279 713900.