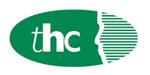 £28k-30k plus bonus and benefits.
Job Role
This position will be responsible for the co-ordination of the Sales Support team's daily workload, ensuring the timely processing of all quotations and introducer requests received into the New Business area. To provide leadership and direction for your team, maintaining service levels and ensuring all business objectives adhere to.
Key Responsibilities:
Awareness, understanding and contribution to achieving the business area's objectives.
Achieve personal objectives set by Manager.
Manage the team's daily workflow activities and requirements.
Formulate operational procedures where required and recommend changes to achieve departmental objectives.
Undertaking regular audits which will consist of telephone and general processes, maintaining overall quality within the team.
Deputise for Manager and represent the area where required.
To be an approachable referral point for colleagues, the sales team and other departments and as a representative for the Sales Support team when required.
Undertake effective 1-2-1's and appraisals, identifying training needs and ensuring the appropriate training is delivered, with ongoing staff performance monitored.
Provide support and complete administrative duties on behalf of the Regional Sales Manager.
Produce management information & provide support to the Management Team.
Key Skills:
Ability to lead and motivate a team.
Experience in resource management and workflow co-ordination.
Able to communicate effectively at all levels within a large organisation.
To be target driven.
Excellent persuading and negotiating skills.
Excellent communication skills.
Excellent time management skills.
Demonstrate a high level of customer service.
Business awareness and knowledge of the Vehicle Finance industry.
Must have people management skills within a sales environment.
Working Hours:
Monday to Friday
37.5 hours.
At least 3 days a week in the office.
Contact: Vicky for more information on 01279 713900.