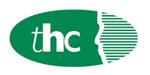 Excellent salary, bonus and car allowance, ote £80k plus.
Our client is a specialist provider of asset and business finance and due to success and growth, they are looking to recruit additional BDMs across Scotland to work with local businesses and source funding on their behalf. They will liaise with multiple finance companies to ensure the best terms and rates are achieved. They will develop and grow their portfolio of customers in a way that reflects and maintains the ethos of our client providing business finance customers can trust.
Key Responsibilities:
Provide small to medium businesses with quick access to funding at the best rates available.
Proactively promote all company services within the local area.
Develop and maintain relationships with introducers, funders and internal stakeholders.
Build a portfolio of excellent customer relationships.
Devise and implement their strategy to retain current and attract future business.
Build your own profile through a variety of mediums, e.g. networking events, social media, etc.
Host customer events.
Be an active and supportive team member.
Knowledge and Skills:
Work both autonomously and as part of a team.
Promote a culture of treating customers fairly, in line with FCA regulations.
Remain up to date and adhere to FCA regulations.
Minimise customer and stakeholder disruption by making sure deals are right the first time.
When it comes to specific services and industries, our client has provided the following:
Asset Finance
Agricultural Finance.
Businesses With Bad Credit.
Vehicle Finance (PCP & Loans).
Commercial Property Mortgages.
Farm Input Finance.
Invoice Financing.
Renewable Energy Finance.
Rural Finance.
Digger Loans & Leases.
Forestry & Arborist Finance.
Livestock Finance.
Tractor & Equipment Loans.
Van & Truck Finance.
R&D tax credits.
Contact: Julie for more information on 01279 713900.