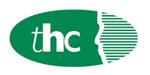 Excellent salary and benefits.
Our client is a fast growing a provider of loans and asset finance to SME businesses with both direct and broker routes to market. Direct business is funded either on its own book or placed with third party funders. Broker-introduced business is funded on the own book. Typical transaction size is c. £50k.
The business has established good funding lines and aims to grow its own book by writing additional 'hard' asset finance in the transaction range £50k - £1m. Pricing is offered at competitive rates to attract good quality new business.
Due to continued success we are looking ro recruit an additional senior underwriter.
Key Responsibilities:
Underwriting higher value transactions & exposures within the Credit function.
Assessing, analysing and interpreting complicated financial information & undertaking affordability analysis based on various financial and non-financial information.
Preparing Credit Papers for submissions to the Chief Credit Officer and Credit Committee (primarily Asset Finance SME loans, but also in conjunction with ABL/IF requirements).
Be open and approachable for appeal of your decisions and have the ability to see a deal when originally you may not have.
Assist the Credit team in achieving SLA's.
Identify and implement Credit Policy improvements and developments.
Manage manual underwriting projects, ensuring integration with other business teams.
Key Skills:
Solid experience of lending and credit operations in SME market.
Experience of working on deal mandate size in excess of £250K+.
Understanding of Asset Finance, SME loans and ABL / IF markets.
Good knowledge of key risk classes.
Ability to forge mutually beneficial relationships with business unit managers.
Excellent communication skills in all forms.
Problem-solving aptitude.
Excellent organisational and time management skills.
Ability to work under pressure.
Self-motivated.
Computer literacy
Contact: Julie@thcrecruitment.co.uk