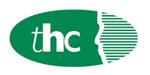 Salary and commission - package negotiable according to experience.
THC Recruitment is a major player in recruitment services for over 20 years we specialise in Asset and Motor Finance recruitment and need to recruit an additional team member to focus on Asset finance positions at all levels; Sales, Operations and Credit.
The successful candidate will have the ambition and drive to develop their career and industry knowledge and show genuine enthusiasm to work in this fast-moving sector.
Contact: For an informal discussion, please contact Julie Ramsay on 01279 713900.