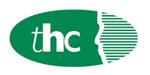 Up to £35k.
Our client a growing company and excellent employer are recruiting a key role responsible for all aspects of funding services administration, following the deal process through from proposal to pay-out.
You will be required to have exceptional attention to detail with a pro-active, problem-solving attitude with good communication skills to maintain effective working relationships with all internal and external stakeholders. There is a particular focus on providing daily support to internal Account Managers who use leasing to fund the purchase of hi-tech print solutions.
We are looking for a candidate with previous Lease Administration and/or Payouts experience.
Job Role:
Adherence to service and SLA standards & agreements.
Provide insight and opinion to aid the departmental decision-making process.
Demonstrate a commitment to personal development.
Adhere to the company's core values.
Work effectively in a team environment, actively contributing to business discussions.
Understand the company procedures and their impact on all areas of the business.
High attention to detail and organisational skills.
A pro-active, positive and accountable attitude.
Strong communication skills to engage with key stakeholders.
Key Responsibilities:
Process all requests from Account Managers.
Full audit of deal paperwork & follow internal processes through to deal completion.
Maintain and reconcile Finance House prepay systems, settlements and commissions.
Resolve pay-out and new deal queries with a commercial mindset, actively pursuing outstanding deals.
Understand Finance House audit guidelines.
Conduct assessments of the financial credibility of customers to enable informed credit clearance and investigation of any credit rejections from the Finance House.
Liaising with the Finance House Account Managers on a regular basis.
Regularly review existing processes to ensure they are still relevant and risk is mitigated.
Willingness to train new staff and Finance Houses in each procedure.
Key Skills:
Ability to establish strong interpersonal relationships with Key Stakeholders.
Excellent prioritisation and organisational skills, with the ability to handle multiple workloads while maintaining attention to detail.
Numerate and comfortable with complex calculations.
Understanding of IT systems and the use of new tools and programmes.
Be able to work independently and take initiative whilst being energetic and self-motivated.
Respond positively and proactively to change and feedback.
Inquisitiveness in respect of process and risk management.
Contact: Call Julie for more information on 01279 713900.