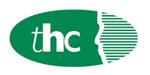 £40k-£50k plus benefits.
Working for a lender in the Hard Asset sector seeking an underwriter/analyst to provide the credit function with the skills and competencies to ensure the company make good credit underwriting decisions/recommendations based on recognized lending standards and within policy criteria.
Key Responsibilities:
To ensure that new proposals are verified, checked and a decision/recommendation made within a turnaround time that is acceptable to the business.
To use any authority and knowledge in a manner that means the business we accept will allow us to prevent default and litigation cases that otherwise will result in us incurring unacceptable impairment volumes and values.
To ensure that underwriting policies are complied with and are in compliance with the requirements of any legal, fiscal or commercial requirements.
To carry out regular monitoring routines for both consumer and corporate business customers and to make recommendations when necessary.
To organise or participate in regular and ad hoc Credit Committee meetings to review and make recommendations relating to proposals.
To provide accurate and timely reports to management in the formats and frequencies required from time to time.
To support the UK Management team in all Risk compliance and Anti Money Laundering matters.
To provide support as required with Reporting and Impairment calculations.
To manage Credit line and existing large-value exposures in line with Company policies.
To visit customers as requested to complete Credit work as required.
Key Skills:
Skilled and experienced in underwriting business credit applications. Understanding of credit in asset finance or possibly motor finance.
Highly skilled in financial analysis for credit underwriting purposes, contract documentation.
Knowledge and experience in operating in a Regulated environment using all AML/KYC tools.
Possess excellent people skills and be an effective team player.
Excellent communication skills - both oral and written.
Well organised and capable of working on own initiative.
Contact: Julie for more information on 01279 713900 julie@thcrecruitment.co.uk