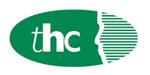 Excellent salary.
As a Junior Underwriter, you will be responsible for supporting the Credit Underwriting team with all aspects of the credit analysis. Your relationship with the Credit Underwriter will be key and in providing support for the Credit analysis process you will drive your own development under their guidance. This is a key function for the business where you will be supporting the business by making meaningful contributions to lending decisions to SME companies. You will be working with a team of credit underwriters.
The Candidate:
A university degree in business, finance, economics, mathematics or other related numerical.
A strong work ethic with great attention to detail and willingness to learn. A team player with the ability to contribute to the success of business.
An ability to manage their own workload whilst always maintaining an enthusiastic "can do" attitude.
An understanding that our clients are the bedrock of our business and a willingness to go the extra mile to provide a first-in-class service.
Strong analytical capabilities and excellent Microsoft Office skills.
Excellent verbal and written communication skills as well as excellent planning and organisational skills.
Key Skills:
The ideal candidate will be organised, meticulous, prepared to take ownership of tasks, able to manage their own time, proactive and able to follow tasks through to completion.
Previous underwriting experience is an advantage.
The ability to work under pressure and in tight time frames is paramount.
Attention to detail.
Good time management.
Effective communication skills.
Competent IT skills.
Technical Knowledge:
Ability to make decisions on a rate for risk basis.
Numerate with the ability to analyse financial statements and other Credit related information.
Any other attributes that would be helpful, but not essential for the role.
Underwriting experience is preferred but not essential.
Contact: For more information, please contact Julie on 01279 713900.