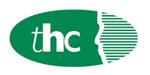 c£45k car & bonus uncapped OTE and benefits.
Our client are long established and respected in the asset finance sector this new role is to develop and maintain relationships with clients to understand their financial goals and objectives.
Our client's goal is to empower SMEs by providing them with the financial tools and resources they need to thrive.
They have a range of finance products:
Asset Finance
Invoice Finance
Commercial Loans
Refinancing Products
We are actively seeking an experienced asset finance broker/BDM who can hit the ground running.
Your daily and monthly responsibilities will include:
Identifying appropriate prospects, making high-volume sales calls, and managing the sales cycle to close new business in all service categories offered.
Achieving sales goals by assessing current client needs and following a defined selling process.
Using and updating our Sales and marketing CRM to ensure all customer records are up-to-date and can help you develop future sales.
Making calculations of finance terms and monthly payments.
Presenting, negotiating terms, and overcoming objections.
Closing deals before sending them to funders for acceptance.
Collaborating with the management and packaging team to ensure proposals to funders are written professionally to facilitate the approval process.
The Candidate:
Be accessible to work in Chester.
Have strong sales confidence and relationship-building skills to develop long-term relationships with senior-level executives.
Experience in direct selling to businesses (B2B).
Excellent communication, interpersonal, problem-solving, presentation, and organisational skills.
Personal integrity and a high level of professionalism.
Computer literacy, including proficiency in MS Word, Excel, and CRM systems.
Must have the full right to work in the UK.
Experience in Asset Finance/Business lending.
We consider the following qualifications as a plus:
Proven success in business-to-business sales.
The ability to balance persuasion with professionalism.
Strong organisational skills, with a focus on time management.
Provide personalized investment advice and recommendations based on clients' risk tolerance, time horizon, and investment objectives.
Execute trades on behalf of clients and monitor portfolio performance.
Stay up-to-date with market trends, economic indicators, and industry news to provide informed investment advice.
Conduct research and analysis on potential investment opportunities.
Prepare and present reports on portfolio performance to clients.
Collaborate with other professionals, such as financial planners and tax advisors, to provide comprehensive financial solutions.
Key Skills:
Strong knowledge of financial markets, investment products, and industry regulations.
Excellent communication and interpersonal skills to build and maintain client relationships.
Analytical thinking and problem-solving abilities to assess investment opportunities and risks.
Attention to detail to ensure accuracy in trade execution and portfolio monitoring.
Ability to work independently and manage multiple client accounts simultaneously.
Proficiency in financial software and tools for research, analysis, and reporting.
Note: A valid broker's license or certification may be required for this position.
Package:
Excellent basic salary.
Industry-leading commission structure.
Car allowance.
Phone.
Laptop.
Company pension.
Flexitime.
On-site parking.
Contact: Vicky for more information on 01279 713900.