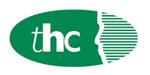 My Client works with specialist intermediaries UK-wide to provide asset finance for small-to-medium-sized enterprises and other commercial entities. Their products and services include Hire Purchase and Leasing, Unit Stocking, Block Discounting, Vendor schemes and Joint Venture programmes and their experienced team focuses on developing long-term, agile partnerships.
Key Responsibilities:
Attending to new business enquiries ensuring internal and external stakeholders are aware of the progress of their proposals.
Managing the administrative life cycle of opportunities from proposal through to completion and pay-out; communicating any requests for conditions or missing items for payout in a timely manner to the relevant party.
Undertake FCA and DPA checks to ensure compliance procedures are met.
Undertaking Credit checks and packaging opportunities for consideration by Credit.
Correctly generating documentation to ensure a smooth payout.
Undertake telephone delivery checks with customers and suppliers in line with departmental procedures.
Ensure that agreements are uploaded accurately to the Administration system to pass on correct information to the Customer Services Team.
Ensuring that all payments/commissions have been documented, received and paid where relevant.
General office administration, e.g. handling telephone calls/filing/emails.
Key Skills:
Excellent communication skills both written and verbal, ability to communicate with both customers and colleagues at all levels of seniority and liaise effectively with other internal departments.
Strong interpersonal skills, quick to develop and maintain relationships both internally and externally.
Experience in providing excellent Customer support.
Contact: For more information, please contact Vicky on 01279 713900.