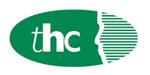 Basic salary, bonus and car allowance OTE £50k/£55k.
This is a home-based/field-based role working for a prestigious finance provider. You will be responsible for the in-life management of customers who have credit facilities. As the Account Manager you are accountable for expanding individual customers' facility needs and mitigating any risk of loss. You will make positive contributions to our client's growth plans.
Job Role:
Ensure appropriate risk and operational policies are complied with.
Follow appropriate processes so as to maintain consistency across the lending book.
Grow our client's share of the lending wallet of individual customers.
Deliver challenging personal business targets which support the wider Stock Finance growth plans.
Key Responsibilities:
Manage a dedicated portfolio of names by way of the following actions (which are not exhaustive).
Maintain regular dialogue with customers, recording notes from discussions.
Act as a first line of defence and report immediately any areas of concern to the Regional Manager/Credit Teams.
Take necessary steps to quickly identify areas of concern, taking swift appropriate action to reduce any potential risk of loss.
Undertake credit line renewals in a consistent and professional manner submitting them to the relevant credit department in a timely fashion.
Identify customers where credit facilities could be increased, thus maximising the share of the wallet and income returns.
Identify customers where credit facilities are not fully utilised, understand why, and improve utilisation.
Undertake thorough investigation of all site audit reports interacting with customers to resolve any shortcomings.
To work closely with colleagues in other departments such as operations and credit, assisting with issues where appropriate.
To maintain a high degree of attention to detail ensuring maximum use of time preventing the need for regular replacing of erroneous documents and reports.
Ensure continued compliance with Anti Money Laundering and Know Your Customer.
Key Skills:
A background in account management in motor finance sales or audit.
High level of personal and professional integrity.
Collaborative and supportive of colleagues.
Excellent organisational skills.
Ability to work under pressure and meet deadlines.
Ability to build rapport with customers, in person but, also by way of telephone/Microsoft Teams.
Understand financial accounts analysis.
Contact: Vicky for more information on 01279 713900.