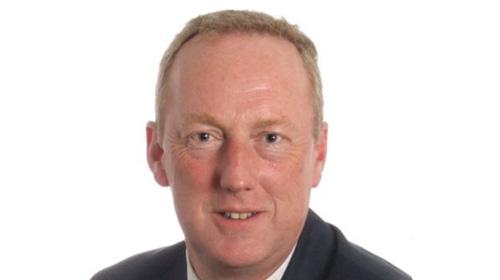 Ahead of the Leaseurope Annual Convention, which is taking place on 15 and 16 October, Mark Venus previews Friday's session on the impact of the new lease accounting standard expected later this year.
The International Accounting Standards Board (IASB) intends to publish the final version of its new lease accounting standard this December. It has been in the making for almost ten years but most lessors have not yet had the opportunity to review it. There has been no draft of the rules made public since 2013 and the final standard is likely to be very substantially different from that draft.
At the Leaseurope Annual Convention in Cascais, Portugal this Friday, the session "Lease Accounting - The Final Chapter?" will consider the expected impacts of the new standard on the leasing market in Europe and the wider European public good. Here are three of the points we will be discussing at that session.
The definition of a lease could still be unclear
Most contracts that are leases today for accounting purposes - whether they are operating leases or finance leases - will still be leases under the new standard. As today, contracts that depend on the use of an 'identified asset' and where the lessee controls the use of the identified asset are categorised as leases.
That probably sounds straightforward. It gets more complicated however if the lessor can change the equipment during an agreement. The IASB decided that where suppliers (finance companies) substitute the assets in use during the life of a contract - and not only because an asset has broken down – they are actually providing services and not leases. That's sensible as if assets are being switched it doesn't make sense to say there are 'identified assets'.
Some office equipment contracts, and a small number of car fleet contracts, already allow lessors to switch assets. It works when the customer is more interested in the outputs (e.g. the quality and reliability of document production) than in the actual equipment used to produce it. The trend towards the 'Sharing Economy' in Europe, with its strong green connotations, seems set to lead to more contracts like this. So it may only be a small niche today, but who knows, perhaps in ten years' time it could represent up to a third of the market?
We have yet to see if the IASB can find a practicable way of categorising contracts without asset substitution as leases and those with substitution as services. Being clear on what is or isn't a lease is, of course, absolutely fundamental to whether lessees will understand the new standard and be able to apply it. It seems essential now that the IASB consults on how it proposes to define leases before it finalises the Standard.
Exemptions could be of limited value
We are expecting some exemptions. Lessees won't have to include short-term leases (up to one year) and low value leases (to be defined, but likely to be for assets worth less than €5,000 when new) as balance sheet assets.
This is all about materiality. It's usual in accounting for firms not to have to disclose 'immaterial' assets on their balance sheet. So the IASB isn't giving much away here, as in most cases short-term and low value leases are likely to be immaterial. What is new is that lessees won't have to assess whether these leases really are immaterial before treating them as immaterial. Well, that's the theory anyway.
In fact the IASB has indicated that where lessees use these exclusions, they will need to provide extensive disclosures (notes to the accounts) setting out details of what has been missed off the balance sheet.These disclosures seem to undermine any benefit of the exemptions. Unless lessees particularly want to keep these assets off their balance sheets (and why would they?) the disclosure requirements mean there's really no simplification or time saving when using the exemptions. Most lessees will probably decide the exemptions are more trouble than they are worth.
Accounting for today's operating leases in particular will be more complicated
Operating leases will be accounted for in a similar way to how finance leases are today. Unless we believe that lessees lease only because assets are 'off-balance sheet' – which seems highly unlikely - that in itself may not be a problem. However applying finance lease-type rules to today's operating leases is going to be terribly complicated.
The lease term may not be so straightforward to measure, as there are more likely to be options to extend or to terminate the lease. Measuring the cost of the lease may also not be so straightforward, as there are more likely to be different parts to the contract such as service and maintenance. Changes to the lease, such as the addition of extra equipment which is more likely on current operating leases, will have to be accounted for as separate agreements.
The IASB's proposals have been simplified a great deal since they were first issued, with subtle but important changes to wording that should reduce how often lessees have to "reassess" how they account for contracts. On the other hand, the requirements for disclosure notes to the accounts for all leases is likely to be more than we had expected, and certainly more than under the existing rules for finance leases.
In this short preview of Friday's session, I can only highlight a selection of high-level points about the new standard that lessors, and their lessees, should be aware of. There are many other concerns, including the 'knock-on' effects of the change on some national tax rules in different countries, the direct application of IFRS to SME accounting in some countries, and the continuing uncertainty over how the rules could impact banks' capital ratios for prudential regulation.
Leaseurope's extensive lobbying on lease accounting over the past decade has no doubt resulted in a standard which is better than it would have been otherwise. The question now is whether the standard is now good enough, both at a technical level (will firms and their auditors be able to understand and apply the new rules in a consistent way?) and at a business level (could this actually harm the European public good by making it harder for firms to invest in new equipment?).
Different lessors may well have different views, but what is important now in the run-up to the finalisation of the new standard is that lessees - individual businesses and their sector representative bodies in Brussels and elsewhere - understand what is being proposed and make know their views to the IASB, to the European Financial Reporting Advisory Group (EFRAG) and ultimately to the European Commission. At the end of the day, if the new standard works for our customers, lessors will be happy. On Friday we will be discussing in Cascias whether lessors believe that is likely to be the case.
Mark Venus is Chairman of Leaseurope's Accounting and Taxation Committee and is Head of Recovery and Resolution Planning at BNP Paribas.