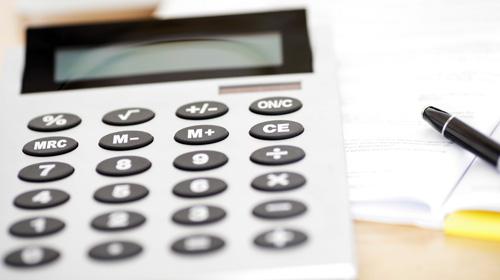 It now seems likely that the coming new lease accounting rules will take effect as from the beginning of 2019, and on the lines decided by the standard setters when the major issues were last reviewed in March this year. Operating leases, currently off-balance-sheet to the lessee, will have to be capitalized under the new rules.
However, following an earlier deadlock between the two standard setting bodies there will be divergence as between international financial reporting standards (IFRS) and US GAAP in the profit and loss account treatment of these leases.
In IFRS they will be expensed on a front loaded basis and split between interest and amortization amounts as with current finance leases. In US GAAP, operating leases will continue to be expensed on a straight line basis, and presented as a single rental expense.
The International Accounting Standards Board (IASB) will shortly be deciding the start date of the new rules within IFRS. Its staff report recommends that the new standard should in general become binding for accounting periods starting on or after January 1 2019.
However, for SME lessees subject to IFRS, and in some jurisdictions for all those who are not public listed companies, the effective start date could be later, probably not until January 1, 2022. It may take until then to incorporate the new leasing rules into the separate IFRS SMEs accounting standard which (depending on varying national legislation) SMEs or other unlisted companies may be permitted to use in place of the main IFRS standards. Indeed until the next general review of IFRS SMEs it is not certain that the new leasing rules will ultimately be incorporated into it, though this does seem probable.
The US Financial Accounting Standards Board (FASB) will be deciding next month on the start date for the new lease accounting rules in US GAAP. It may concur with the likely IFRS start date of 2019, with perhaps an extra year to be allowed for unlisted companies.
In their final forms the IFRS and US GAAP versions of the new lease accounting standard are likely to be published before the end of this year. This month the two Boards separately are reviewing some final "sweep-up" issues requiring further decisions that emerged during the drafting process over recent months. Most of these are of relatively minor importance. The IASB will be considering four of these issues shortly, of which seemingly the most important for equipment leasing concerns a possible requirement for periodic updating of the discount rate in accounting for leases subject to interest rate variations.
As agreed by the Boards earlier, the accounting rules for lessors will be very little changed compared with the existing position. Lessors will nevertheless be concerned with the far reaching implications for their customers of the changes in lessee accounting.