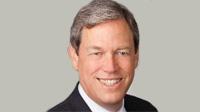 With dozens of members of Congress weighing in against the Financial Accounting Standards Board's (FASB) proposal to transform community bank accounting standards, the controversial plan is beginning to take on water.
While community bankers have warned about the dangers of FASB's proposal since it was introduced in 2011, the standards-setter has yet to heed the words of an industry that would have to radically change its accounting policies to the detriment of its customers.
Now that FASB is attracting the attention of Capitol Hill, the board should listen closely at this week's community bank roundtable meeting on how to keep its costly plan from sinking credit availability in local communities.
Irreversible damage
In a new bipartisan congressional letter, the coalition of 62 lawmakers expressed strong concerns that the Current Expected Credit Loss (CECL) proposal would irreversibly damage the ability of community banks and credit unions to continue serving their customers. The lawmakers pose several questions, including whether FASB has weighed the impact of higher loan-loss reserves on borrowers and whether it has considered tiered implementation based on the size and risk profile of affected institutions.
They also ask if FASB has considered an alternative model based on historical losses, an approach that would rely on tangible data sources instead of complex modeling and one that nearly 5,000 community bankers advocated in an Independent Community Bankers of America (ICBA) petition.
After ICBA took the lead in educating Congress about the proposed standard, the bipartisan letter reaches FASB at a sensitive time, ahead of a Feb 4 meeting with community bankers on the industry's concerns with the CECL proposal. That meeting follows comments from FASB's chairman erroneously implicating Main Street community banks in the Wall Street financial crisis. The comment showed not only that FASB has little grasp on community banking—something community bankers have long known—but also a flawed understanding of cause and effect.
Effects still follow causes. In this case, the 2008 financial crisis caused the subsequent problems at some community banks and small businesses that peaked two years later. Similarly, FASB's proposed response to the crisis would lead to further turmoil in the community banking industry and in the communities these local lenders serve. No longer will generally accepted accounting principles — or GAAP — require community banks to record a provision for credit losses when they have evidence that they'll incur a default.
Under FASB's CECL plan, community banks would estimate expected credit losses for the life of a financial instrument and recognize the net present value of those losses at the moment of origination—penalizing these institutions for investing in local communities, increasing the cost of credit and constricting access to loans for many borrowers.
Hike in loan-loss reserves
Regulators project that the CECL proposal would cause a 30-50% hike in loan-loss reserves, tying up community bank capital that would otherwise be used to lend and invest in local economies.
Let's also remember that the community banking sector fared relatively well during the crisis due to their relationship banking model, in which local institutions know their customers, make sound decisions due to those face-to-face relationships, and reject the complex and risky financial instruments of their larger competitors.
These were the institutions that continued to lend and keep their communities afloat while the largest and riskiest financial firms relied on their too-big-to-fail status to keep their heads above water. This local banking model is also under threat by the FASB proposal, which would require community banks to deploy complex and expensive credit modeling systems that will remove their discretion to make localized financial decisions.
Suggesting the alternative
ICBA's alternative — basing loan-loss provisions on historical losses for similar assets — addresses the problems that FASB is attempting to solve as well as the flaws that dog its CECL plan. Under this alternative, which also has the support of the nation's credit unions represented by the Credit Union National Association and National Association of Federal Credit Union, community financial institutions would still build allowances for potential losses and recognize their reserves sooner in the credit cycle without relying on costly and complex modeling systems that would disrupt their localized business model.
The eyes of community bankers — and many members of Congress — are on FASB. The standards-setter could continue drifting along and paying no mind to the rising discord welling up around its accounting plan. Or it could engage the community bankers who would be most affected by CECL, and steer toward an effective and more reasonable approach that avoids putting local communities in harm's way.
Camden R Fine is president and CEO of the Independent Community Bankers of America.