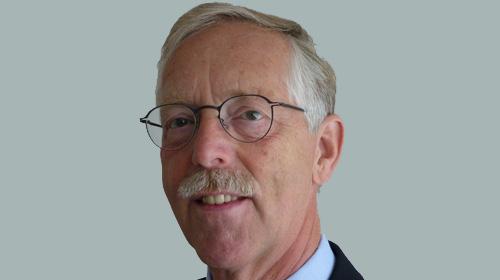 Despite specific guidelines on disclosures in the International Financial Reporting Standard IFRS 16 Leases, quite a number of industry players are struggling how to tell the financial world about the disclosed information.
It is perceived that a common standard presentation would assist understanding lease transactions and thus benefit transparency. The leasing industry understands that the average lessee will suffer from multiple interpretations. The first of January 2019 isn't that far away!
The various actors
Various actors are gearing up to implement the new leasing standard - or are keen on helping to do so.
External auditors hammer on about the need for the central registration of leases, and deep-scanning the organisation to find all kind of hidden leases, whether embedded or plainly contracted on a local level. And they are more than happy to assist, taking on a dedicated lease project for the next three years.
Analysts, like our friends from European Securities and Markets Authority (ESMA) haven't yet requested detailed and early information.
But that is just a matter of time. Looking back at their request for early data and impact assessment in respect of IFRS 15 Revenue from contracts with customers didn't make them popular.
It will have the effect that no company in its right mind will decide to early adopt IFRS 16!
In fact, ESMA has drawn attention to IFRS 15, rightly so, since the majority of companies still have to start investigating it. With a start date of 1 January 2018, forget about early adopting IFRS 16, Leases.
We haven't heard much from the banking community – affected as either a lessee as much as a lessor, not to mention as a credit institution.
So far, we only have seen activity at UK's HMRC – other countries' tax authorities have remained silent.
And leasing companies? Have they been doing more than issuing an obligatory statement on their websites that they will cater for the needs of their customers, once the time comes?
With so many actors with their deck of cards not even opened, why should companies make haste, or for that matter the software suppliers?
This article take a closer look at an average IFRS reporting company.
The directors' report
Let's start from the top: the board of directors.
In the report, one normally does not see a reference to the Annual Accounts' disclosure statements. That's the work for the financial and technocrats, not for the strategic top level.
Isn't it?
Perhaps, but wouldn't it make sense, once the board understands the manipulative, suggestive information that IFRS 16 will provide, that they make a statement? In their own directors' report and/or the report of the two-tier Supervisory Board report?
Let's start with the 2016 Annual Statement. Something like: "The board (supervisory/or directors) has taken notice of the requirements of IFRS 16, and concludes that the company intends to abide by its standard, and considers it opportune to signal that the required and provided information will not be representative of the intension and the way business is run.
"The board further stresses that it is impossible to make conclusive decisions based on the financial data as to be derived from the IFRS 16 standard.
"Management decisions in the past, far more than economic developments like current interest rates, and the stressed or reduced length of contracts and their subsequent levels of depreciation, are relevant to investors to understand the financial position of our company. Especially in leasing transactions, with their self-liquidating character and balanced run-down of obligations compared to added benefit for the company.
"In essence, none of the considerations to enter into lease transactions have been affected and so, no effect on the outlook of the company should result.
"We have discussed with our external auditors that, despite correct application of the standard, including proper calculations, as well as control over all contracts, the information given suggests that there is more room for disbursement of dividend and suggestively more risk because of inflated balance sheet totals than the actual situation warrants.
"As we acknowledge responsibility for the financial statements as a whole, we feel deeply uncomfortable with the outcome that we have to present in following the IFRS 16 standard. Not following one of the standards is not possible, but not giving a statement like above to the public at this earliest formal moment would be incorrect as well."
When information is not coming down as described above, analysts might want to question the level of involvement of boards to the basic issues at their companies. Another question analysts might raise is why they themselves were not alerted earlier about the imperfect information the new leases standard would bring about.
Of course, nobody wants to prolong the ongoing discussions, spanning some 10-years already, about IFRS 16. But perhaps someone, EFRAG, European Commission, or the public at large, should oppose introducing this new standard and bring the discussion to a halt altogether?
Henk Uunk held the position of manager financial accounting and reporting at ING Lease Holding from 2004 to 2014. He is chairman of the accounting committee of the Dutch Leasing Association (NVL) and a member of Leaseurope's accounting and taxation committee since 1992. Uunk is a contributor to the Dutch Accounting Standards Board working group on leases and acts as a consultant to the Dutch Car Leasing Association (VNA).