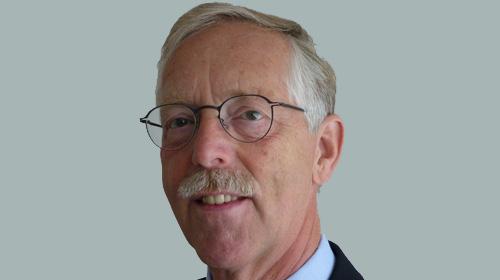 International Financial Reporting Standard (IFRS) 16 Leases was issued in mid-January 2016 – May I ask what you have been doing since then?
Were you informed by an eager auditor, a leasing association or did you only notice when extra funds were requested during the budget-2017 round-up?
Yes, indeed, when IFRS 16 is adopted in the European Union (EU) and elsewhere, and becomes effective even without any adoption, the new standard will be in force as of 1 January 2019.
This article should be your wake-up call as time is running out far quicker than you thought.
Therefore, your time to act is restricted to just 1 January 2018 - so only one year and eight weeks to go.
Let's take a look at the reasons why, for management, bankers and analysts:
Management
IFRS 15, Revenue from contracts with customers (in short Revenue Recognition), comes into effect as of 1 January 2018; one year before IFRS 16. Even if you do not consider to early adopt IFRS 16 Leases, IFRS 15 impacts upon your decisions.
IT, Finance, or Risk and Compliance staff should be in the lead, project-wise, in order to secure timely adjustments to systems.
The deadline in these projects is based on technical issues only ... unless … management is involved from the beginning. In the case of IFRS 16 Leases, quite some decisions are required in good time as they have an impact on your business.
Sale and lease back
Sale and lease back is one such issue. Time-wise, just before the lease-back, one needs a sale. Once IFRS 15 has come into effect, a sale needs to be tested against the requirements of IFRS 15. So, in order to be sure of a sale, make the sale happen before 1 January 2018, the introduction date of IFRS 15!
An added benefit is that existing leases (which the sale and lease back transaction will become) are grandfathered for IFRS 16: a lease is a lease and does not require testing at the start of IFRS 16.
As one can understand, the focus on searching for leases, to be included under the new IFRS 16, will not result in assets that could or should be disposed of and leased back.
Should all physical assets be reviewed for potential sale and lease back? The answer depends on the type of industry you are in. But consider at least assets that you would want to dispose of anyway by the end of 2019, or more precisely within 12 months of the starting date of IFRS 16 - three years and eight weeks from now.
Assets with a remaining tenor of 12 months at 1 January 2019 do not require to be put on-balance sheet; so creating a sale and operating (not finance) lease back will reduce balance sheet totals for at least three years.
Bankers
Does the above, for management, sound too good to be true?
Possibly yes. Bankers need to consider, now, not three years from now, their position.
A wealth of sale and lease back transaction requests might emerge. Bankers are not keen on second-hand assets.
Well, get used to it! It is the right time to begin understanding second-hand asset values and residual value markets. If you have one, your internal leasing company, may assist in procuring the right answers.
Also, your 'sales' (relationship managers) should understand what leasing is, know about IFRS 15 ánd 16, and get a feeling for (physical) assets. Asset management in banking is not the same as asset management in lease companies.
There is one more department not to forget: Risk and Compliance. When not educating your staff from this department, chances are that competitors will walk away with your best customers.
There are opportunities, too, for bankers. With dwindling lending volumes, finance of assets via leasing is a good alternative: the risks are different from what an old-fashioned banker understands, but rewarding. And don't forget you, as a banker, have the opportunity to start the learning curve that you should embark on anyway: the circular economy demands cooperation between manufacturer, supplier, financier and ultimate user.
The circular economy was, and is not, in the minds of the standard setters. On- or off balance sheet is not the question; the question is who enables the complex 'use' of an asset: a leasing company?
Analysts
Analysts have missed the first Halloween opportunity: you could have questioned why companies reporting third quarter results do not report a change in policies in respect of leasing assets rather than financing via lending.
Early days perhaps, but the question may come back at investor relation days ahead. A next question, of course, is whether (a) companies have investigated potential assets for lease back and (b) bankers are considering to financing second hand assets through sale and lease back. See above under the headings management and bankers.
For all of you!
Timely decisions are needed to get the 2019 balance sheet in the best possible shape under a new set of rules from IFRS 15 and 16: accounting policies, choices regarding transition (full retrospective or not), outsourcing the systems and/or staff, communication planning for marketing and investor relations.
Is there anything else to consider? Yes, …
Assets of low value
Start considering to itemise all small asset investments that are not a lease today. Assets of low value are, at a lessee's discretion, allowed to be exempt from balance sheet reporting. This opportunity is for all future leases, so includes those we call finance leases today.
Think of all of your office equipment, furniture, anything under the equivalent of US$ 5,000.
Assets with a high 'scrap' value
Lessor companies speak about residual value when the value at the end of the lease term is substantial. But it could also pertain to assets with a high scrap value at the end of their (western) economic life. Export to developing countries might still be a second hand market.
Assets with characteristics like these could easily be leased. Again, this pertains to all leases, so also to those leases that would be finance leases today. The reward: a lower balance sheet total, as only the discounted value of future fixed payments needs to be brought on balance sheet. If the International Accounting Standards Board thinks that operating leases currently not on balance sheet are huge in amount - the amount of finance leases is much higher.
Remaining risk
The European Commission might declare the new standard to be too manipulative, hence refuse its application in the EU to the benefit of the European public good.
It would be a right step, yet late in the process.
And a pity for all the lost opportunities to reduce balance sheets: no exemptions for assets of low value, no reduced valuations for current finance leases with residual value, nor opportunities to grandfather current leases or get leases off balance sheet that end during 2019. And no heavy transition procedures, expensive system upgrades or consultancy fees.
A final word: when IFRS 16 is adopted/coming into effect, the financial reporting world will look astonishingly different from now, without having been improved in its basics. Don't look back, then, act now!
Henk Uunk held the position of manager financial accounting and reporting at ING Lease Holding from 2004 to 2014. He is chairman of the accounting committee of the Dutch Leasing Association (NVL) and a member of Leaseurope's accounting and taxation committee since 1992. Uunk is a contributor to the Dutch Accounting Standards Board working group on leases and acts as a consultant to the Dutch Car Leasing Association (VNA).