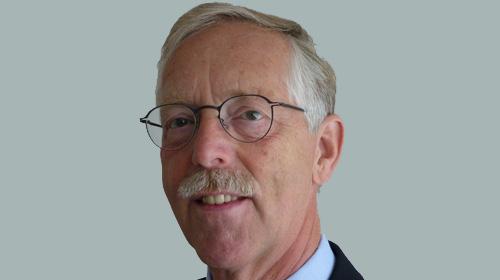 With the release in January 2016 of IFRS 16 leases companies reporting in accordance with International Financial Reporting Standards (IFRS), issued by the International Accounting Standards Board (IASB) – and for the European Union (EU) after adoption of the IFRS – have more options to consider for reporting items with limited value.
So far, companies in the EU applied a materiality level to not activating investment of (in most cases) less than € 100,000, € 500,00 or € 1 million.
For investments, one can think of machines, transport and office equipment. But also, it might include new IT systems (initial license costs, including external advisory services for implementation and staff training).
Investments below a company's materiality level were expensed in the year of occurrence (paid or contracted).
A new accounting option has emerged due to the new leasing standard, IFRS 16, applicable as of 1 January 2019, or optionally one year earlier.
With the release in January 2016 of IFRS 16 Leases, the IASB has introduced a 'shortcut' method of accounting for assets with low value. An exemption is granted, called a practical expedient, for assets with an initial investment value of US$ 5,000.
IASB's impact analysis, when considering this reduction of reporting burden, concluded that a really marginal percentage change of balance sheet totals would occur, making this exemption acceptable.
The impact to the annual accounts presentation may be bigger than anticipated by the IASB.
Accounting options available
The existing options are:
1) Investments are activated, regardless of value, and depreciated over their useful lives; and
2) Investments below the company materiality level are expensed.
In addition to the existing options listed above, a third option 'small leases' comes into play.
3) Investments of low value assets are included in a lease transaction. This allows a company not to report the transaction on-balance sheet and only report an annual lease expense.
Effects of option 3 – small leases –
Materiality
The practical expedient can be applied to an endless number of low value items; there is no restriction as to totals. No materiality test is required.
In practice, this means that (as an example) a workspace, consisting of desk, chair, laptop, lamp, (voice over internet protocol and/or mobile) telephone of in total a maximum of US$ 5,000 can be charged over its useful lifetime, when making use of a lease transaction.
In case of 200 workspaces, the amount involved could go up as high as (200 x US$ 5,000) US$ 1,000,000; well above earlier applied materiality levels.
Presentation
Why would using a lease transaction be interesting?
In case investments (option 2) are expensed, the costs are presented as operating costs. However, this is a burden to the profit and loss accounts in the first year for the full (investment) amount.
Option 3 – small or low value leased assets – will enable a presentation under operating costs as well, but with costs spread over the useful life and therefore are a good alternative to one-time expensing.
Lease transaction
What do you need to think of, when considering a lease transaction for low value assets?
● Don't forget that as of IFRS 16, there is no differentiation between finance and operating leases in reporting;
● Making use of the practical expedient means no extensive recording of numerous small items required in systems, no difficult breakdowns in depreciation and interest (and service cost, if applicable);
● Not having low value items on the balance sheet also means no testing for existence, valuation discussion, etc;
● In case the company is having ample liquidity and/or a supplier not prepared to forfeit the investment into instalments: provide the finance for the lease transaction (self-funding).
Case study
To illustrate the impact, let us have a look at the following case study:
Investments and loans as per 1 January and redemptions and interest payments on 31 December. Investments, depreciated in five years, in machines for 600 and office equipment for 400 (100 workspaces @ 4,000).
Two borrowings are made, both for 400 and to be redeemed in five equal instalments. Annual interest percentage is 6% for all financial transactions.
The company starts with a cash balance = equity of 270.
We start by looking at three scenarios: (1) simple, (2) leases, (3) low value assets leased.
Scenario 1 is simple and straightforward with no leases.
Scenario 1 Simple
0
1
2

3

4
5
Material fixed assets:
Machines
480
360
240
120
Inventory
100
110
120
130
140
Off equipment
320
240
160
80
Leased assets
Loan given
Debtors
148
226
270
279
259
Cash
270
12
-11
0
41
101

Assets

270
1.060
925
790
650
500
Equity
270
270
270
270
270
270
Profit/yr
150
175
200
220
230
270
420
445
470
490
500
Borrowings 1
320
240
160
80
Borrowings 2
320
240
160
80
Lease Liabilities:
Creditors
Eq + Liabilities
270
1.060
925
790
650
500
Note: Borrowings 1 and 2 have the same run-off profile, as has the Office equipment.
Note: We are primarily looking at balance sheet effects, and marginally at P&L impacts, as, in numbers overall, the balance sheet is most affected by IFRS 16. The before doesn't mean, however, that result ratios are not hard-hit.
Scenario 2 is showing the effect of replacing the office equipment and Borrowings 2, both at start with a value of 400, with an IFRS 16 lease transaction with 400 start value.
The lease has no residual value and, like the borrowings, carries at 6% per annum.
As there is no residual value, the investment amount - the leased asset – has the same value development over time as office equipment in scenario 1. The redemption of the lease liabilities, however, is not straight line, but based on an annuity calculation.
The effects thereof are visible: compare Borrowings 1 with the line lease liabilities.
This effect is known as front-loading of costs, as it impacts the P&L accounts negatively at the start of a lease (which is reversed in the latter part of the lease life). In year 1, the balance sheet totals are equal, but the profit for the year is lower in a lease situation. Also, as the lease instalment is smaller than the amount of redemption plus interest payment for Borrowing 2 was, there is a positive impact on the cash flow in the first years.
Scenario 2 IFRS 16
0
1
2

3

4
5
Material fixed assets:
Machines
480
360
240
120
Inventory
100
110
120
130
140
Off equipment
Leased assets
320
240
160
80
Loan given
Debtors
139
222
271
286
271
Cash
270
21
2
13
48
98

Assets

270
1.060
934
804
664
510
Equity
270
270
270
270
270
270
Profit/yr
141
170
200
225
240
270
411
440
470
495
510
Borrowings 1
320
240
160
80
Borrowings 2
Lease Liabilities:
329
254
174
90
Creditors
Eq + Liabilities
270
1.060
934
804
664
510
The question arises: Is a lease transaction, instead of a direct purchase, still a good alternative?
The answer is: Yes.
In the above examples, Borrowing 2 and the Lease have the same profile. In reality, two different occurrences happen:
● the investment, when bought, is not fully financed with matched funding. Partly, a loan with similar size and run-off profile is contracted, partly a bank overdraft is used or creditors are used as a funding source.
Therewith, the interest expense is not made clear to the outside world. This situation is fully accepted in current accounting but might change under pressure from more disclosure through lease transactions.
● the investment, when leased, easily can have additional or different components than the borrowing: residual values may become larger (it's an IFRS 16 lease, remember, no longer a finance lease), have a different contractual interest rate, may carry a discount that the lessor and not the lessee is able to procure, etc.
In addition, companies will be charmed by services around the bare lease transaction that only come at a cheap price when the asset is leased.
In scenario 3, we see the effects of getting the low value assets off balance, using the practical expedient of IFRS 16. In respect to net profit and cash flows, the situation is exactly identical to scenario 2. The composition of the profit and loss accounts is different, as there is no breakdown in depreciation and interest and the full amount is recorded as operating costs. It's the balance sheet that shrinks compared to scenarios 1 and 2.
Scenario 3 Low Value
0
1
2

3

4
5
Material fixed assets:
Machines
480
360
240
120
Inventory
100
110
120
130
140
Off equipment
Leased assets
Loan given
Debtors
130
208
257
277
271
Cash
270
21
2
13
48
98

Assets

270
731
680
630
575
510
Equity
270
270
270
270
270
270
Profit/yr
141
170
200
225
240
270
411
440
470
495
510
Borrowings 1
320
240
160
80
Borrowings 2
Lease Liabilities:
Creditors
Eq + Liabilities
270
731
680
630
575
510
Case extended: Self-funding
As a bonus, let's explore what happens when the lessee provides its own funding of the lease.
When the company is cash rich enough, or is allowed bank overdrafts, or is tough on debtors, 'own funding' is an alternative to funding from outside.
In fact, the company is financing the assets it uses, which assets are leased via a broker/supplier.
In the case of an outright lease, as currently a plain vanilla finance lease, the rewards look minimal. However, there are hidden risks and rewards.
When documented properly, that is when payment obligations of the loan and the lease match completely, the risks to the other party are fully compensated, a better price for any residual can better be negotiated and the supplier may benefit from the return-goods in a circular economic model.
Own funds normally are not cheap: the targets for the return on equity, return on investment, or return on assets, generally, are higher than interest funding rates. If company targets are set at around 50% above long-term (say 5 or 7 years) business interest rates, applying a discount rate of 2/3 of the target return-rate will provide a higher incremental discount rate than the interest rate external financiers offer.
Thus, the net present value of the same asset will become lower, with lower depreciation costs.
Note: At the same time, this example shows the poorness of IFRS 16 as a standard.
Transparency between companies is impossible to achieve and would require onerous costs of investigations. Both for the companies requested to provide this extra information as well as to the analysts that have to cope with this 'improved' leasing standard.
Scenario 4 Self Fund
0
1
2

3

4
5
Material fixed assets:
Machines
480
360
240
120
Inventory
100
110
120
130
140
Off equipment
Leased assets
Loan given
329
254
174
90
0
Debtors
106
167
202
213
205
Cash
270
-286
-212
-109
20
163

Assets

270
729
678
628
573
508
Equity
270
270
270
270
270
270
Profit/yr
139
168
198
223
238
270
409
438
468
493
508
Borrowings 1
320
240
160
80
Borrowings 2
Lease Liabilities:
Creditors
Eq + Liabilities
270
729
678
628
573
508
Note: In scenario 4, a small annual service fee of 2 is deducted from profit for the work of the lessor accommodating the lessee. The financial benefits of a higher discount rate (lower depreciation, higher profit) are only mentioned above, but not applied in this scenario for comparison reasons.
Conclusion
Transparency and comparability are not achieved by IFRS 16. Therefore, it makes sense to look for the easiest possible recording, especially for items of low value.
A lease transaction can be beneficial, because of the spreading of costs and no extensive work to recording items on balance sheet.
Henk Uunk held the position of manager financial accounting and reporting at ING Lease Holding from 2004 to 2014. He is chairman of the accounting committee of the Dutch Leasing Association (NVL) and a member of Leaseurope's accounting and taxation committee since 1992. Uunk is a contributor to the Dutch Accounting Standards Board working group on leases and acts as a consultant to the Dutch Car Leasing Association (VNA).