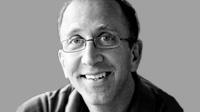 LeaseAccelerator has revealed that two-thirds of large companies are finding the new lease accounting standards more complex than anticipated.
The company's progress study gauged the readiness of large companies to support the new lease accounting standards one year after their initial publication.
The research study, conducted earlier this month, surveyed over 250 respondents in the accounting and finance functions at large public and private US-based corporations.
Key findings of the progress report include:
• companies are starting to take action with two-thirds reporting to be ahead of schedule or on-schedule. Approximately, 70% of companies have assigned a formal project manager indicating an executive-level commitment towards resourcing the project.
However, fewer than 30% have taken the next step of assigning a formal budget for the project. A noteworthy 25% of companies reported that the project has not started yet;
• nearly two-thirds of companies are finding the lease accounting project to be more complex than originally anticipated with the top three implementation challenges being 1) modifying business processes, 2) collecting the data and 3) deploying new software;
• more than one-half of companies have defined the list of data needed to collect and have taken an inventory of their lease portfolio. Approximately one-third of companies have progressed even further by collecting 25% or more of their overall lease accounting data.
Leases from the IT, fleet and other equipment categories are proving the most challenging to analyze along with leases embedded in service contracts and outsourcing agreements.
• approximately 70% of companies reported having defined a lease accounting software strategy. But less than one-third have issued an RFP (request for proposal), selected a vendor or started loading data. Best-of-breed enterprise lease accounting providers and existing ERP (enterprise resource planning) vendors are the most likely to be considered for software needs.
Michael Keeler, CEO of LeaseAccelerator (pictured above) said: "We have witnessed a significant surge in new business over past six months as more and more Fortune 1000 organizations are moving into the software selection and data collection phases of lease accounting projects.
"Although most companies report being on-schedule, we would encourage project leaders to adopt best practices in order to mitigate the risk of delays. Appointing an executive sponsor, building a cross-functional project team and scaling resources for data collection will be critical success factors for on-time implementations."
Developed over a period of 10 years by the Financial Accounting Standards Board (FASB) and International Accounting Standards Board (IASB), the new lease accounting standards change the way public companies will report leases in their quarterly and annual financial statements. Many real estate and equipment leases, previously only disclosed in the footnotes of investor filings will now be capitalized on corporate balance sheets.
The IASB estimates that over $2.2 trillion of assets and liabilities will transfer onto corporate balance sheets in the coming years. The implementation deadlines for the new standards start in 2019. However, companies will also have to provide three years of comparative income statement, beginning on January 1, 2017 for calendar year end filers.