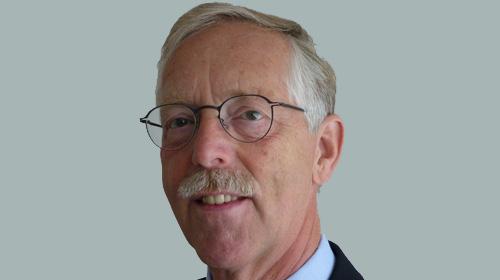 The European Financial Reporting Advisory Group (EFRAG) has issued a positive statement on IFRS 16, the new lease accounting standard.
Overall, the final endorsement statement on IFRS 16 from EFRAG states that: "We have also concluded that IFRS 16 is conducive to the European public good. Therefore, we recommend IFRS 16 for endorsement."
It notes that the objective of IFRS 16 is to improve the accounting for leases, with the most notable change being the removal of the distinction between operating and finance leases in the financial statements of lessees, leading to the recognition by lessees of assets and liabilities resulting from former operating leases, in addition to the current recognition of assets and liabilities under finance leases.
Its 84-page statement providing positive advice on IFRS 16 is technically a formality, as it is required by the European Commission to move forward with a decision on adopting the measures for implementation within the European Union (EU); this is called EU endorsement.
Without endorsement, the International Financial Reporting Standards (IFRS) applying companies are not allowed to incorporate the new standard in their annual accounts.
It is also in the interests of large companies that approval of IFRS 16 is timely. With another IFRS standard, IFRS 15, to be reported starting January 1, 2018, one year ahead of the mandatory reporting date for IFRS 16, some large companies are seeking swift endorsement for IFRS 16 to benefit from early adoption.
However, the EU should consider the burden of many against the benefit of a few. That, at least, would be in the interest of the European public good.
All critical steps have been taken by the International Accounting Standards Board (IASB) and EFRAG has surveyed constituents, but this only provides a helicopter view, rather than the details on the ground.
IFRS 16 is only for the 1% of listed or IFRS voluntarily applying companies. It doesn't look at SMEs, the remaining 99% of entities.
However, it is with these SME companies that 85% of all leases are written, so the potential resounding effects of IFRS 16 on the economy at large shouldn't be ignored.
Leaseurope has responded already with an effects analysis and it considers there are potential effects of IFRS 16 relevant to the 'public good' test that are not covered by EFRAG's analysis and advice.
It lists 10 areas where IFRS 16 will have an impact.
1. Small and Medium-Sized Enterprises (SMEs)
2. Effects on SMEs accessing capital markets
3. Effects on European banks and insurers
4. Effects on the European collaborative economy
5. Effects on the European circular economy
6. Effects on businesses that rent equipment
7. Effects on Value Added Tax
8. Effects on corporate tax
9. Support for business investment
10. Other legislation and regulation
In its advice, EFRAG remarks that: "Feedback from users shows that the requirements in IAS 17 are well understood and users have indicated that they do not currently adjust lessors' financial statements for the effects of leases, indicating that the lessor accounting model in IAS 17 provides users with adequate information."
So, the question arises why IFRS 16 for lessee accounting wasn't developed as mirroring lessor accounting. That would have saved a lot of work, costs and lots of time.
Should the IASB have started its due process on IFRS 16 with more basic field work?
EFRAG's advice states that: "Recognition of assets and liabilities arising from leases has predictive value in that the transparency provided assists users to assess the entity's future cash inflows from use of the leased asset, future cash outflows from the lease liability and to better understand the entity's capital employed".
That same goal would have been achieved simply by extending current disclosure requirements in the current leasing standard, IAS 17.
The real reason for having the complicated new IFRS 16 is simply the IASB's preoccupation with balance sheet presentation. Leasing is about cash flows and results, the other two primary statements in annual accounts.
With the circular economy starting to boom, IASB will have quite a job to get proper reporting in place under current (failing) IFRS. EFRAG's formal advice procedures will not be helping.
As for SMEs, they are yet to be consulted, but it will be important to ensure they are protected from the changes when they are adopted by individual countries.