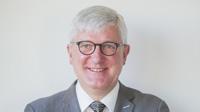 Leaseurope has called for restraint in the roll out of new international accounting standards after they received EU approval.
The international lease accounting standard IFRS 16 received official endorsement last week and is set to become mandatory from January 2019.
However, Leaseurope urged national authorities to act with restraint when applying the new standard, as it could be too much of a burden for smaller businesses.
The new IFRS 16 standard applies to listed companies that follow international standards and some other firms. For most firms the main impact on their accounts will come from their property leases, not equipment and vehicles.
Leon Dhaene, Leaseurope's director general, said: "This endorsement decision is effective only for large companies that are likely to have accounting departments that are used to coping with changes to accounting rules.
"It's essential now that national standard setters across Europe avoid any new accounting regulatory burdens on all other European companies that just want to keep investing and growing."
To assist firms needing to implement IFRS 16, participating national leasing associations across
Europe will shortly launch the Leaseurope IFRS 16 Specification.
The specification is a simple format by which lessors could choose to provide summary information on leases to their customers.