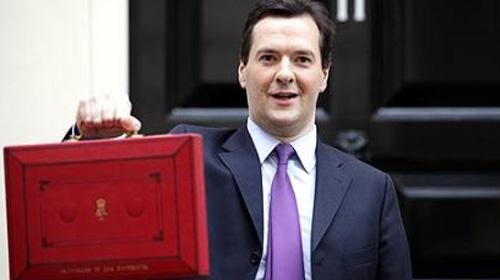 Next week's annual UK Budget statement may bring a number of announcements that will need attention from asset finance market players. There are conflicting indications as to whether there could be unpleasant surprises.
On the one hand Chancellor Osborne has recently announced that unfavourable global economic developments have already worsened the outlook for UK tax revenues and brought the need for new fiscal tightening, to meet his targets for eliminating the public sector's financial deficit over the next two to three years.
This is in sharp contrast to the optimistic picture he presented at the time of the pre-Budget Autumn Statement last November.
Yet at the same time Osborne appeared to rule out major tax increases and to prefer the alternative of additional cuts in public spending. He will also be anxious to avoid fiscal blows to commercial confidence, at a time of economic uncertainty for the UK ahead of its EU referendum in June this year.
New plant and machinery
Some recent reports suggest that the Chancellor could announce a boost for plant and machinery investment by exempting some fixture plant from the valuations for business rates (the UK annual tax on commercial property).
A complete exemption for plant and machinery within valuations would probably be ruled out on cost grounds. However, a lasting exemption for new machinery put in place during the coming year or two seems a possibility.
Any such move could be positive in some degree for asset finance. Such a concession would almost certainly not apply any difference of treatment according to whether or not the plant was subject to an equipment lease, since the rating valuations in themselves do not address issues of actual tenure. The tax is levied on property occupiers, including real estate lessees, on the assessed annual rental value of the land and property as a notional freehold interest.
In the case of fixture plant the current rules on lease taxation, which would not be affected by any change in the business rate system, are unfavourable to conventional leases where the equipment lessor seeks to retain title to the equipment throughout.
However, there are other alternatives for the structuring of asset finance agreements; and any change to boost plant and machinery investment might be welcomed by the industry.
Anti-avoidance legislation
The annual Finance Bill to follow the Budget will contain two anti-avoidance rules that have already been announced, affecting the taxation of equipment leasing contracts.
These two changes both take effect for transactions entered into from November 25 last, the day of the Autumn Statement when they were unveiled. They result from statutory disclosures that had been made to HM Revenue & Customs (HMRC) by taxpayers and/or their professional advisers under the requirements for disclosure of tax avoidance schemes (DOTAS) first enacted in 2003.
The first (draft clause 35) concerns arrangements where a lessee's obligations under a lease are sold to a third party, without necessarily having a direct effect on the lessor. The avoidance technique is said to generate non-taxable receipts for the party that agrees to take on the tax-deductible lease rentals, or for a party connected by ownership with that incoming lessee.
The draft of the remedial legislation provides that such receipts will become taxable for the incoming lessee, irrespective of whether they would be so under other applicable tax laws. Other sub-clauses are designed to ensure that this tax charge arises irrespective of how the lease obligations are taken over; but also to prevent a double tax imposition in cases where (through other laws) the receipts from such a transaction would already be brought into account, either as taxable income of the incoming lessee or by adjustment of its capital allowances (CAs).
Some or all of these cases may perhaps involve "long funding leases" where the lessee, rather than the lessor, claims CAs on the leased asset.
Balancing charges
The second change (draft Clause 36) attacks artificial arrangements to avoid the "balancing charges" that normally arise for CA purposes in cases where assets are sold by a party that has claimed CAs on them – such as a disposal by the lessor at the end of an operating lease period. The remedial legislation works by extending the terms of existing anti-avoidance rules affecting balancing charges, in Section 213 of the Capital Allowances Act 2001.
George Tonks, partner at the asset finance advisory group Invigors EMEA, explained: "This clause seeks to ensure that the disposal value for tax purposes of the leased asset at the end of the lease is not artificially reduced, for example by the lessor receiving part of the value of the equipment in a form other than disposal proceeds."
HMRC has projected substantial net revenue effects from these two changes. It estimates that they will bring in £20 million per year on a recurring basis in the long term; and £100 million in the first four years of operation.
Tonks suggested that though some material avoidance schemes may have been caught by these changes, mainstream asset finance deals should be unaffected.
He said: "These provisions appear to be aimed at structured arrangements specifically designed to avoid tax and should not affect standard equipment leases. However HMRC clearly has some specific transactions in mind with these changes in the light of its estimated revenue effects.
"Since these moves are both targeted at schemes notified under DOTAS (disclosure of tax avoidance schemes), those who have made the disclosures will know what is involved. Yet it looks as if HMRC think these schemes worked effectively under the tax legislation in force up to last November, since they have made no comment to the contrary and they predict revenue generation from the changes."
Remedial legislation
In tax law generally, when HMRC considers that an avoidance scheme does not work (or can at least be challenged) under the existing law, it will seek to strengthen its hand in any outstanding compliance areas by making this view clear - even if at the same time it proposes new remedial legislation to put the issue more beyond doubt for future transactions. As Tonks noted, the absence of any such claim in these cases could therefore have been significant.
The UK tax code continues to become more complex. Even before the coming Budget statement that will add many more proposals, the draft Finance Bill clauses at this stage contain some 150,000 words of new legislation, for just the one annual instalment of additional statute law. Around a fifth of this comprises new specific anti-avoidance rules, of which the two equipment leasing items comprise a small part.
The continuing accrual of specific anti-avoidance rules comes in spite of new generalized rules against avoidance enacted in recent years, such as the general anti-abuse rule (GAAR) and the "diverted profits tax" applicable to global corporate groups, all designed to negate the effect of the most aggressive types of artificial structuring without the need for transaction-specific legislation.<?p>
Currently across the field of income and corporation tax litigation, HMRC claims to be winning some 80% of contested cases in the tribunals and appeal courts, partly with the help of GAAR.
Nevertheless there is perhaps a positive aspect to the fact that, in the comparatively rare cases where HMRC feels the need to act against avoidance devices within equipment leasing deals, it still does so through specific remedial legislation rather than by trying to rely on GAAR for legal challenges.
For specific rules do at least bring a degree of certainty to all parties, albeit at some cost in keeping abreast of an increasingly complex tax code, whereas over-reliance on GAAR could threaten to create commercial uncertainty and risks for lessors and lessees as for all other UK taxpayers.