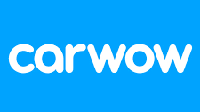 The UK Competition and Markets Authority (CMA) has ruled that it will not investigate claims that BMW UK restricted its dealers' use of new car sites – after BMW UK decided to change its policy.
Last year new car portal, carwow, told the CMA that BMW UK was stopping its dealers from listing BMW and MINI cars on the portal, and asked the CMA to investigate whether this breached competition law.
The CMA carried out an initial assessment of the complaint and met both carwow and BMW UK.
Following its engagement with the CMA, BMW UK informed the CMA of its decision to change its policy in order to allow its dealers to work with carwow and similar internet-based new car portals.
Given this change of policy, the CMA has decided against initiating a formal investigation into BMW UK at this time.
As the UK's competition authority, the CMA works to promote competition for the benefit of consumers and carefully examines any concerns brought to it.
Ann Pope, CMA senior director of Antitrust, said: "Online comparison tools can promote competition in many markets and help consumers make informed choices. The CMA therefore welcomes BMW UK's change of policy."
The CMA's decision not to open an investigation at this time was taken in the light of its prioritisation principles and does not amount to a statement as to whether any business has infringed competition law.