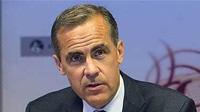 The Bank of England's Prudential Regulation Authority is to write to lenders asking them to set out how they are addressing concerns over consumer credit risks.
PRA supervisors will request evidence from lenders with "material consumer credit portfolios" as part of an investigation into whether they are being too complacent about potential losses in their loan portfolios or exposing customers to too much debt.
It has already reviewed 20 lenders and concluded that "the resilience of consumer credit portfolios is reducing", because of high growth, lower pricing, falling average risk-weights and some increased lending into higher-risk segments.
A PRA statement said: "While the PRA Review did not find evidence that the growth in consumer credit in recent years has been primarily driven by a material lowering of credit policies or scoring, the aggregate growth plans of PRA-regulated firms may only be achievable with some loosening in underwriting standards, or further reductions in pricing, notwithstanding a likely 'optimism-bias' in firms' business-plan projections (8% per annum aggregate growth over 3 years for personal loans; 4% for credit cards; 5% for car finance).&
"Moreover, the short maturities of consumer credit mean that the asset quality of the stock of lending can deteriorate quickly."
The PRA will review responses to its request for information, along with the results of 2017 stress-testing exercises, and use the results to inform any future actions at both a business and industry-wide level.
The PRA Review comes as the Financial Conduct Authority publishes proposals on staff incentives and performance management in consumer credit firms. It follows research with 98 consumer credit firms, where the FCA found some have inadequate systems and controls to manage the risks of staff incentives.
It is proposing rule changes which require companies to implement policies that do more to detect risks and manage them, even if there is no direct incentive for selling finance.
The PRA Review highlighted some concerns across all three consumer credit markets. It found that firms' assessment and pricing for risk appeared to be overly-influenced by the current benign macroeconomic environment and historically low arrears rates.
It said falling margins do not appear to have been accompanied by a corresponding improvement in the underlying credit quality of new lending.
Also, lenders were not always fully considering the impact of rising consumer indebtedness and its impact on borrowers' ability to repay their debt in the future.
For example, underwriting assessments did not always take into account a customer's total debt (including secured), nor was this routinely monitored for existing customers. Underwriting assessments rarely assessed how future shocks (for example to housing costs) could affect borrowers' ability to repay.
Furthermore, where credit risk was deemed just acceptable to approve an application, there was an inconsistent approach to incorporating a 'prudent add-on' to provide headroom for marginal business to still be profitable in the event of an economic downturn, or if their models under-predicted the actual loss.
Finally, risk management and controls for consumer credit products varied considerably between firms, as did management information.
There was concern in some instances that board oversight and other governance practices may not have been sufficiently robust to control underwriting, overall asset quality or pricing-for-risk standards.
Several sector specific issues were also highlighted, including the application of Effective Interest Rates to 0% interest credit card offers, falling interest rates in unsecured personal loans and the margins applied to cover risks related to guaranteed future values in motor finance products.
On a more positive note, the PRA said consumer lending concerns seen before the financial crisis, particularly lax underwriting and higher levels of risk, "are no longer widely present".
The PRA is asking for evidence covering 10 key issues to ensure that:
Credit-scoring adequately captures medium-term risk
Stress-testing approaches do not under-estimate potential downturn risk
Any 'loss-leader' segments, such as 0% finance, are explicitly reported and monitored
Consideration is given to "a prudent add-on" when new business is close to a cut-off point for credit worthiness
The Consumer Credit Sourcebook has been "interpreted prudently" in underwriting
A borrower's total debt (including secured) is taken into account in the underwriting process and also monitored for existing customers
Controls are in place to prevent "unintended drift" in underwriting, overall asset quality or pricing for risk standards
For 0% interest credit card offers, firms should be able to justify the assumptions and time periods used for forecasting the NPV of new business
For unsecured personal loans, firms should provide evidence of how they take into account consumers' motivation for borrowing and overall indebtedness
For motor finance, guaranteed future values should be set in a prudent manner compared with the expected future value of the car to mitigate potential losses following price changes in the used car market
The PRA also said motor finance lenders should assess the ability of their motor finance books to withstand a "significant downturn" in used car prices.
It will ask major lenders to estimate the impact on financial performance and capital from a fall in used car prices, in 10% increments (including stresses that are beyond historical experience).
The PRA said firms should cover the three consumer credit products in a level of detail that is proportionate to their importance to each company's business model and level of exposure, and include quantifiable evidence to support statements and assertions.
The investigations come amid a series of media reports on the consumer finance market, particularly the motor finance sector.
Accusations include claims that motor dealers are offering finance to unsuitable candidates, although the investigators never actually reached the stage of carrying out credit checks, where applications would normally be declined.
The Bank of England governor Mark Carney recently warned the finance industry it is the "first line of defence" in ensuring growing levels of consumer lending don't create a future financial crisis.
Consumer credit growth has outpaced that of household income over the past year, the bank said, with "notable increases" across credit cards, personal loans and auto finance.
The growing importance of the industry and its critical role in managing consumer finance risk was highlighted by Richard Jones, managing director of Black Horse and chairman of the FLA during a speech to industry leaders at the International Auto Finance Conference recently.