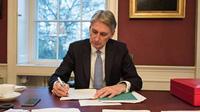 The UK Chancellor of the Exchequer, Philip Hammond, delivered his first fiscal statement on 23 November, ahead of what is now planned to be the last annual spring Budget next March.
In future, Hammond proposes that the main annual Budget statement will be moved forward to this time of year. This year, however, he gave the customary Autumn Statement or pre-Budget report, with some of the more detailed new tax announcements to be fleshed out further by HM Revenue & Customs (HMRC) in the first week of December.
Progress in the long process of repair to the public sector accounts, after the damage to tax revenues wrought by the credit crunch and banking collapses of 2008, has received a setback this year.
The semi-independent Office of Budget Responsibility now forecasts that the UK's departure from the European Union following the "Brexit" referendum vote in June will cut annual gross domestic product (GDP) by 2.4% by the 2020/21 fiscal year, with significant adverse effects on tax revenues.
This is of course a "central estimate" subject to variation on either side, as there is so much uncertainty at this stage on the final terms of the UK's exit from the EU. The main presumption is for Brexit to hit the volume of UK business investment at some point, with consumer spending and other sectors of domestic demand suffering secondary effects.
However, the sharp fall in the sterling exchange rate since June, though itself a clear consequence of the Brexit vote, will have its own economic effects - probably being positive for UK net exports but ultimately negative for consumer confidence.
To date, the UK economy has not suffered post-Brexit to the extent that had been widely expected. The official forecast now is for GDP to grow by 2.1% in this calendar year, which is slightly higher than the forecast last March. This is forecast to slow to 1.4% in 2017; and (for what longer term forecasts are ever worth) some positive growth is still expected in each year up to 2020. However, tax revenues have nevertheless lagged behind forecasts this year, for reasons presumably unrelated to overall growth or the Brexit outlook.
New fiscal plans
The ratio of UK public sector borrowing to GDP, which peaked at nearly 10% after the credit crunch, was at one time planned to have returned nearly to balance by now. However, it was still at 4% in the 2015/16 fiscal year (ending last March) and is now forecast at 3.5% for the current year.
Hammond's new target is for this ratio, on a "cyclically adjusted" basis (which means that it could be allowed to go higher during any new recession or lower in the case of a sharp upturn) to be down to 2% by 2020/21. The accumulated total of net national debt is targeted to start falling in relation to GDP by that time.
The ratio of total debt to GDP has roughly doubled since immediately before the credit crunch period. It is forecast to rise to 87.3% at the end of the current fiscal year, from 84.0% last March. It is expected to peak at 90.2% by March 2018, then slowly starting to fall.
The Bank of England's monetary interventions make some difference to these ratios. Although quantitative easing (QE) in itself makes no difference to net public debt, the "term lending scheme" of medium term central bank lending to commercial banks does affect national debt. After stripping out the effect of monetary policy measures, the debt to GDP ratio is forecast to peak at 82.4% next March, falling to 77.7% four years later.
Within these constraints, the Chancellor has found some room for fiscal easing this year to match the Bank's further monetary easing in the months following Brexit.
He announced some additional expansion in public infrastructure investment over the coming 18 months. The bulk of this will be in roads and housing programmes, and will probably not have a high content of plant and machinery that would lend itself to equipment finance deals. He added some limited net reduction in both personal and business taxes.
Business taxation
There appear to be no major tax initiatives at this stage specifically affecting asset finance, but there were a number of significant changes for the business sector as a whole, which could affect lessors and/or their customers.
The Chancellor confirmed that the general corporation tax (CT) rate will fall further from the current 20% rate to 17% by the 2020/21 fiscal year. Nor was any change announced this time for banks, either in the higher CT rate charged to them or them or in the annual levy on the larger banks' balance sheets.
The insurance premium tax (IPT) rate is to increase yet again, from 10% to 12% from June 2017. There is also to be a small increase in employers' National Insurance contributions.
The Chancellor confirmed earlier consultative proposal for some curbs on interest expenses against CT, particularly on "excessive borrowing" to fund non-UK activity of companies which are UK resident for tax. These will take effect from next April.
A consultation will be issued shortly on a controversial proposal for HM Revenue & Customs (HMRC) to be empowered to impose civil penalties on advisers who "enable" tax avoidance schemes in respect of which the courts eventually rule against the relevant taxpayers.
The Chancellor announced some additional transitional relief for occupiers of business premises in England and Wales who are adversely affected by the latest business rating revaluation
Other stimulus measures
The Chancellor announced plans to inject £400 million into venture capital funds through the British Business Bank to unlock £1 billion in finance for growing firms.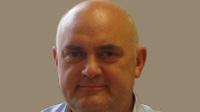 Dave Chapman, director of brokerage Midlands Asset Finance (pictured above), commented: "Together with the review of the Small Business Research Initiative announced by Prime Minister Theresa May earlier this week, this venture capital move should help to identify ways in which to ease the problems faced by SMEs looking to access finance to fund their growth and innovation.
"Anything which can be done to make it easier for small but growing businesses to access the finance they need to invest and grow has to be a good thing."
Carl D'Ammassa, group managing director of business finance at Aldermore, (pictured above) said: "We are encouraged to see that the government is increasing rural rate relief. This should provide a much-needed boost to SMEs operating in small communities and will go some way to ensuring that all parts of the UK share in the nation's economic success.
"However, it is paramount that other initiatives are spread evenly around the country to provide greater balance to the UK economy. We hope to see the government's continued commitment not only to the 'Northern Powerhouse' and 'Midlands Engine', but more widely throughout the UK."
The Chancellor announced plans to double the existing capacity for UK export finance. This could possibly have some benefits for outward cross-border leasing deals in the large ticket sector, but further details of this proposal will have to be awaited.
VAT flat rate scheme
Some small businesses will be affected by a new restriction on the VAT flat rate scheme (FRS). This scheme allows some traders, while invoicing customers at the 20% standard rate, to pay HMRC at a lower rate, while foregoing the normal recoveries of input VAT charged by their suppliers. Avoiding the need for input tax records eases their compliance costs, but FRS was designed to be broadly revenue-neutral.
Currently the actual rates payable to HMRC by FRS users vary according to the trading sector of each user, since the average ratio of input tax to sales turnover will vary widely from one type of business to another. However, in respect of services to be supplied on or after April 1 2017 there will be two changes to the scheme.
A single flat rate of 16.5% will replace the variable sectoral rates; and there will be a new scoping restriction on those entitled to use FRS. It will be confined to firms whose annual VAT-inclusive expenditure on goods (excluding certain items such as vehicles and other capital goods) is either below 2% of their VAT-inclusive turnover or below £1,000.
The new change is designed to save some revenue by curbing abuse of the existing FRS. It looks likely that a number of potential asset finance customers will be taken out of FRS as a result, and this could affect the type of finance agreement that is most suitable for them.
Those businesses still inside FRS, since they will not recover the actual VAT charged by a finance company, will remain in much the same position as a private consumer. They would be rather better off with a hire purchase (HP) or conditional sale agreement, paying VAT only on the cost of the financed asset.
Those outside it could be slightly better off with a finance or operating lease (i.e. with no purchase option), where the finance company charges VAT on the full rental, and will not have to pass on to customers the impact of irrecoverable input VAT on its own overheads, such as arises in HP type facilities.
Electric vehicle charging points
For a limited period there is to be a 100% first year allowance (FYA) in corporation tax for the development and installation of charging points for electric vehicles. The FYAs will apply to expenditure incurred from November 23 this year to March 31 (or April 5 for unincorporated businesses subject to income tax) 2019.
There is probably at least a limited potential asset finance market for this type of facility. However, it will not be possible for lessors to claim the FYAs. Like all the current FYAs for "green" asset types, lessor claims will be specifically excluded (apart from the fact that these facilities would probably qualify as fixture plant, for which capital allowances (CAs) of any kind would be unavailable to equipment lessors).
However, if it is possible for capital expenditure on charging points to be funded through either "long funding leases" or HP type facilities, where it is for the customer rather than the financier to claim CAs, such lessees or hirers could perhaps qualify for the new FYAs.