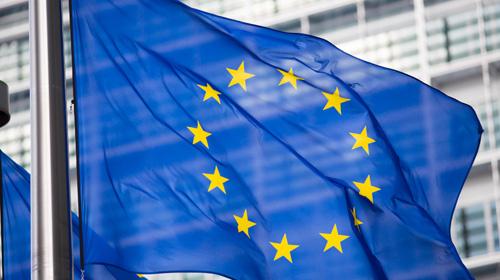 While business leaders in the UK and Europe have stressed the importance of a smooth Brexit transition to protect the economies of both sides, there are signs that negotiators are struggling to find common ground on key issues.
As the Brexit deadline of March 28, 2019 approaches, this special report looks in detail at progress from both sides of the negotiating table.
THE EU VIEW
"Businesses should assess and prepare to manage the negative consequences of Brexit"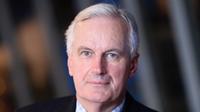 In a recent assessment of progress towards the looming deadline for the UK's departure from the union, the EU's lead negotiator Michel Barnier struck a pessimistic tone.
He said of ongoing talks with the UK: "We made some useful clarifications on a lot of points, for example, the status of frontier workers, the aggregation of social security rights, and pending legal proceedings before the Court of Justice, to name but three, but we made no decisive progress on the main subjects."
The main subjects in question are three areas covering citizens' rights, the financial settlement between the UK and the EU and border issues.
The EU argues that free movement of persons, goods, services and capital are indivisible and says there can be no sector-by-sector participation in the single market.
Barnier says this makes it clear that the UK cannot leave the single market and then opt-in to those sectors it wants, such as the automobile industry or financial services.
He said: "The UK wants to take back control, it wants to adopt its own standards and regulations.
"But it also wants to have these standards recognised automatically in the EU. That is what UK papers ask for. This is simply impossible. You cannot be outside the Single Market and shape its legal order."
The EU also believes that the UK has to honour financial commitments made during its time as a member, including ongoing funding of initiatives to support European regions.
Barnier said: "In July, the UK recognised that it has obligations beyond the Brexit date, but [then] explained that these obligations will be limited to their last payment to the EU budget before departure. Yet we have joint obligations towards third countries."
This includes guaranteed long-term loans to Ukraine and the jointly-funded European Development Fund.
Barnier added: "It is clear that the UK does not feel legally obliged to honour these obligations after departure.
"We have also jointly committed to support innovative enterprises and green infrastructure in European regions until 2020. These are not recognised by the UK as legal obligations.
"With such uncertainty, how can we build trust and start discussing a future relationship? We need to address together these issues seriously and rigorously."
Even if these issues are successfully addressed, Barnier has struck an ongoing negative tone about the impact of Brexit in the UK and mainland Europe.
In a speech to business leaders in July, he warned: "Brexit means uncertainty – for citizens first, for businesses, and for jobs. There will be no business as usual.
"The decision to leave the EU has consequences. And we have to explain to citizens, businesses and civil society on both sides of the Channel what these consequences mean for them.
"Business should assess, with lucidity, the negative consequences of the UK's choice on trade and investment and prepare to manage them.
"A trading relationship with a country that does not belong to the European Union obviously involves friction.
"Even if we secure the agreement we are working towards, the UK's decision to leave the Union will have significant consequences. It is my duty to say this."
He warned against a 'no deal' scenario in ongoing trade negotiations, saying it was a lose-lose situation.
For example, for a manufacturer of equipment or industrial parts based in the UK, whose products are at present shipped to the single market immediately, this would mean in practical terms:
keeping products in stock for 3 or 4 days instead of a few hours,
renting warehouse space,
an increase in transport costs, with a greater logistical risk.
"I therefore want to be very clear; to my mind there is no reasonable justification for the 'no deal' scenario. There is no sense in making the consequences of Brexit even worse," Barnier said.
By contrast, he added that there was a "very strong sense of unity" among the remaining 27 member states.
Barnier added: "In the words of common sense said by Angela Merkel, "the future of Europe is much more important than Brexit".
"So, let us prepare for Brexit so that we can approach it calmly, since that is the decision of the United Kingdom. We prepare for this, objectively.
"Then we will be able to concentrate on what is most important: the future of Europe."
THE UK VIEW
"This negotiation will be tough, complex and, at times, confrontational."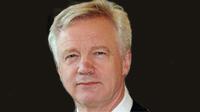 David Davis, the UK's Secretary of State for Exiting the European Union, recently updated the Houses of Parliament on two rounds of negotiations with the EU which took place in July and August.
Setting out his view, he described the negotiations as tough, but said it was "clear that we have made concrete progress on many important issues".
He said: "These rounds were not at this stage about establishing jointly agreed legal text. They were about reaching a detailed understanding of each other's position, understanding where there might be room for compromise and beginning to drill down into technical detail on a number of issues."
Discussion areas included the rights of citizens on both sides, the border between Northern Ireland and Ireland, the question of a financial settlement and technical separation issues.
He said there was a "high degree of convergence" on residence and social security, with agreement on protecting the rights of frontier workers and the rights of British citizens in the EU27 to set up and manage a business within their country of residence, along with protection of existing healthcare rights.
Davis said: "These areas of agreement are good news. They may sound technical, but they matter enormously to individuals."
There was also progress on recognising qualifications across borders once Brexit takes place.
But Davis also indicated fundamental differences in the negotiating styles of the two sides.
He said: "With respect to goods on the market, both parties reiterated the importance of providing legal certainty to businesses and consumers across the EU and UK at the point of departure.
"We remain committed to making as much progress as possible on those issues which are solely related to our withdrawal, but our discussions have exposed, yet again, that the UK's approach is substantially more flexible and pragmatic than that of the EU, as it avoids unnecessary disruption for British business and consumers.
"I have urged the EU to be more imaginative and flexible in their approach to withdrawal on this point."
Davis also said that although the UK would have financial obligations to the EU post-Brexit, and vice-versa, "we have a duty to our taxpayers to interrogate that position rigorously. That is what we did, line by line."
He added: "It is clear that the two sides have very different legal stances. But as we said in the Article 50 letter, the settlement should be in accordance with law and in the spirit of the UK's continuing partnership with the EU.
"Michel Barnier and I agreed that we do not anticipate making incremental progress on the final shape of a financial deal in every round.
"Generally, we should not underestimate the usefulness of the process so far. But it is also clear that there are still significant differences to be bridged in this sector."
However, Davis said that the UK was focused on establishing a long-term, productive partnership with the EU that benefited both sides.
He added: "All along, we have argued that talks around our withdrawal cannot be treated in isolation from the future partnership that we want.
"We can only resolve some of these issues with an eye on how the new partnership will work in the future."
For example, he said that on Northern Ireland it would be helpful to the shared objective of avoiding a hard border to be able to begin discussions on how future customs arrangements will work, with the UK particularly keen on a free trade agreement.
He added that although "the days of making vast yearly contributions to the EU budget will end" after Brexit, there may be programmes that the UK wants to consider participating in as part of the new partnership it is seeking.
"Ultimately, businesses and citizens on both sides want us to move swiftly on to discussing the future partnership," he said.
"No one has ever pretended this will be simple or easy. I have always said this negotiation will be tough, complex and, at times, confrontational. So it has proved.
"But we must not lose sight of our overarching aim — to build a deep and special new partnership with our closest neighbours and allies, whilst also building a truly global Britain that can forge new relationships with the fastest growing economies around the world."
* For the industry view on future issues in Europe, read our European Auto and Equipment Finance Report.