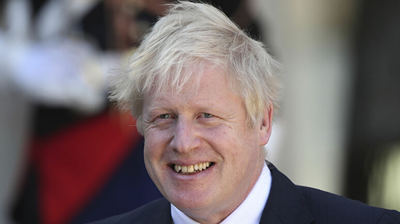 The Brexit agreement agreed by both sides in an "up to the wire" agreement on Christmas Eve 2020 ensures that most goods traded between the EU and UK won't face new tariffs or quotas.
Subject to further in-depth scrutiny, the principal points of the agreement are:
Market access: UK and EU goods will continue to receive tariff-free and quota-free treatment;
Rules of origin: New rules require the UK to self-certify the origin of its exports to the EU. Certain products that contain a high threshold of inputs from outside the EU and UK may face new tariffs;
Health and safety: The EU will require UK agri-food exporters to provide health certificates and undergo sanitary and phyto-sanitary controls at border inspection posts;
Trade remedies: The EU and UK may pursue tariffs and other sanctions according to rules established at the World Trade Organization.
Financial Services
The deal seems to offer little clarity for financial firms. There is no decision on so-called equivalence, which would allow firms to sell their services into the single market from the City of London. The agreement only features standard provisions on financial services, meaning it doesn't include commitments on market access.
The UK and EU will discuss how to move forward on specific equivalence decisions. The European Commission, which is in charge of allowing access to the EU's market, said it needs more information from the UK and it doesn't plan to adopt any more equivalence decisions at this point.
Regulatory cooperation: The two sides made a joint declaration to support enhanced cooperation on financial oversight. They aim to agree on a Memorandum of Understanding by March.
Level playing field
Both sides committed to upholding their environmental, social, labour and tax transparency standards to make sure they don't undercut each other.
The deal doesn't include a ratchet mechanism that would force the UK to stiffen its rule in lockstep with the EU.
Instead, it has a re-balancing mechanism: Either side will be able to impose with tariffs if they diverge too much. "Such measures shall be restricted with respect to their scope and duration to what is strictly necessary and proportionate in order to remedy the situation," according to the agreement. They will also be subject to arbitration by an independent panel -- not the European Court of Justice.
Both sides will be prevented from giving an unlimited state guarantee to cover a company's debts or liabilities. In line with EU law, the UK won't be able to rescue a failing firm without a restructuring plan, and any aid to failing banks will have to be the minimum necessary to help it wind down.
The UK and the EU will have to disclose the subsidies they award.
Fishing Rules
This was one of the most contentious areas after disputes over the control of British fishing grounds came to symbolize the country's desire to leave the EU.
UK fleets will take 25% of the current EU catch in British waters, worth £146 million ($198 million), phased in over five years. Britain's opening negotiating position called for an 80% increase, so this represents a significant compromise;
There is a transition period of five-and-a-half years during which reciprocal access rights to each other's waters remain unchanged.
Aviation and Transport
The EU has stopped short of granting automatic recognition to British aerospace designs and products, according to the UK government.
On transport: Both sides commit to "good and efficient management of visa and border arrangements for road hauliers, in particular across the UK-Union border" and to "appropriately facilitate the entry and stay of" truckers.
Professional Services
The deal means that there will no longer be automatic mutual recognition of professional qualifications.
"Doctors, nurses, dentists, pharmacists, vets, engineers or architects must have their qualifications recognized in each member state they wish to practice in," according to the deal;
This is a loss for the UK, which had wanted "comprehensive coverage" to ensure there were no "unnecessary" barriers to regulated services;
However, the deal does create a framework for the recognition of qualifications in future.
Business Travel
The UK and EU agreed that short-term business visitors won't need to hold work permits or undergo economic needs tests.
"Managers and specialists" will be allowed to stay for up to three years and trainees for up to a year. People visiting to set up businesses will be permitted to remain for as long as 90 days in any six-month period, according to the deal.
Although it is expected to be some time before the full implications of the agreement for the UK automotive finance and equipment finance industries become apparent, the immediate response from the industry was a "sigh of relief".
Stephen Haddrill, director general of the Finance & Leasing Association (FLA) said: "As always in trade talks, the devil is in the detail but we appear to have a deal that will enable UK goods to be sold without tariffs or quotas in the EU market – that bodes well for business confidence, leading to renewed investment and lending as we enter 2021 and begin the long economic recovery from the Covid impact."
Mike Hawes, SMMT chief executive of the Society of Motor Manufacturers and Traders added: "We welcome the agreement of a new EU-UK trading agreement, which provides a platform for our future relationship.
"We await the details to ensure this deal works for all automotive goods and technologies, including specifics on rules of origin and future regulatory co-operation. A phase-in period is critical to help businesses on both sides adapt and efforts should now be sustained to ensure seamless implementation, with tariff-free trade fully accessible and effective for all from day one. We will continue to work closely with government to ensure all companies are as prepared as possible in the limited time left."
Gerry Keaney, chief executive of the British Vehicle Rental and Leasing Association (BVRLA) also welcomed the announcement: ""This Brexit trade deal comes as a big relief and will provide a welcome boost for the UK automotive sector, which can now plan for 2021 and beyond with more confidence and certainty.
"Avoiding tariffs on vehicles and parts is essential, but with the end of the transition period only days away, there is a lot to be done to prepare for January and beyond as details around the new trading terms become clear."
The industry return to work on Monday 4 January will doubtless commence an examination of what Stephen Haddrill called "the devil in the detail".