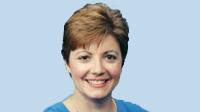 Dominic Liberatore remembers using an analog copy machine, and he wants you to remember it, too. See the light flashing under the lid like a tiny electrical storm when you asked for 100 copies?
"It seems like only 10 years ago, and people in our industry made a lot of money off analog copiers," recalls Liberatore, who is deputy general counsel for DLL in Wayne, Pa. "Then digital copiers burst onto the scene in 1997, and almost overnight analog copiers went the way of black-and-white TV."
Says Liberatore: "I truly believe the same kind of thing could happen with electronic documents."
Liberatore is not alone in his belief. Leaders at equipment leasing and finance firms already using electronic documents and electronic documents management systems see the writing on the wall—and they're doing all they can to convince colleagues to move to this newer way of doing business. But, so far, the pace of change has been sluggish. Advocates, including Liberatore, think time may be running out.
"The world is going digital and our industry needs to keep up," he stresses. Yet, Liberatore understands all too well the way some of his colleagues think.
"We're a successful, old-time industry that has been profitable operating in a very traditional way," he says. "Too many of us are asking, 'If it works, why fix it?'"
David Schaefer, CEO of Mintaka Financial, LLC, in Gig Harbor, Wash., and chair of the ELFA Task Force on Electronic Chattel and Documents, has this answer: "We need to fix it because we're placing ourselves at a huge competitive disadvantage if we don't," he says. "As an industry, we need to provide the best customer experience to differentiate ourselves from other ways of acquiring equipment. If we can do that, I think all boats will rise. And, ultimately, our cost of capital will be lower, because this is a more efficient way to move chattel paper around. A better customer experience and lower cost of capital will be good for all of us."
Who's ahead of us?
Stephen Bisbee, president and CEO of eOriginal, Inc., a Baltimore-based creator of electronic-document management systems, says when it comes to adoption of e-doc technology, several major industries are well ahead of equipment finance. (The technology has existed for more than 15 years, with enabling federal legislation signed in 2000.)
Current adopters include retail, real estate, wealth management, insurance and the automotive industry—which appears to be in the driver's seat.
"The vehicle finance arms of Nissan, Ford and Toyota are well over 50% of transactions being done electronically," Bisbee says. "And almost all of the 17,000-plus franchise automobile dealers in the US have one or more electronic signing capabilities that they use with their customers."
In fact, customers leasing a new Tesla automobile can e-sign their e-documents inside the car. An electronic version of the lease agreement can be viewed before the car is delivered. Then at delivery, the signature process is simple: a one-button tap on the 17-inch touchscreen in their new Model S is all it takes.
Automobile finance firms use e-docs not only to execute retail installment contracts, but also to participate in securitizations.
"Nissan Motor Acceptance Corp. first did this back in 2005," says Bisbee. "And since then, billions of dollars' worth of transactions have been done using electronic chattel paper, for everything from vacation timeshares to the purchase of alarm systems."
Bisbee should know: eOriginal is one of a number of firms providing businesses with the maintenance, control and use of documents in a fully electronic environment. Other such firms include Fluix, Synergis and DocuSign.
Three types of "E"
At this point it's important to clarify a few terms. An electronic or digital signature is "an electronic sound, symbol or process attached to or associated with a contract or other record and used as the legal equivalent of a written signature," according to The Free Dictionary.
An electronic document is simply any document created digitally or electronically (and not merely scanned into a computing device). For an electronic document to become electronic chattel paper, which, like paper-based chattel paper can be possessed, transferred, bought and sold, the electronic document must meet specific requirements found in Article 9, Section 105, of the Uniform Commercial Code (UCC).
Electronic chattel paper, its properties, processes and requirements, lies at the crux of any discussion about adopting electronic documents.
David Whitaker, counsel at BuckleySandler LLP in Chicago and one of the authors of a new study on this topic from the Equipment Leasing & Finance Foundation, draws these distinctions between traditional (paper) chattel paper and electronic chattel paper. "Paper chattel paper can be transferred from one person to another primarily through physical delivery of the original document," he says. Like cash, paper chattel paper "is extremely liquid and can be transferred to a third party and/or used as collateral on a loan."
You can hold paper chattel paper in your hands, but you cannot email it, fax it, beam it or otherwise convey it in an electronic manner, because there is only one original, and it has physical properties. Therein lies the problem with paper chattel paper in today's world.
Electronic chattel paper, by comparison, cannot be held in your hands. But an "authoritative copy" can be created, and that authoritative copy can be transmitted to a new owner or viewed instantaneously by multiple parties who have been given access to it.
Electronic chattel paper cannot be possessed, but it can be stored, moved and viewed in a controlled manner. And properties "built in" to electronic documents designed for chattel prevent changes, fraud, most user errors and inadvertent destruction.
"Think about moving a piece of paper overnight through FedEx," says Schaefer. "It's expensive and slow, and the package could be lost. What do you do then? It's a known risk, it happens, and yet we're still using paper."
Schaefer believes the percentage of equipment leasing business now being done with electronic chattel paper "is safely less than 5%." At Mintaka Financial, Schaefer says about 10% of transactions are done with electronic chattel paper, and more could be done if more members of the industry participate.
"We're not a big company," he says, "but I think we're ahead of the curve."
Why the delay?
One reason the industry lags is lack of case law, DLL's Liberatore believes. "People are concerned that there is no case law directly on point validating electronic leasing, so they're afraid to start using it," he says. "They say paper chattel paper still works, but if that were always the rationale, we'd still be using horse-drawn carriages."
That no case law exists on the matter should be seen as good news, Liberatore says, because it demonstrates that admissibility and enforceability of electronic leases have not been reported legal issues to date. "That is what many people are worried about," he says, "and it has not been a reported issue in any published case decisions."
Another reason sometimes cited for not converting to electronic documents is cost. But Schaefer says the notion that a firm must buy an electronic document management system to use electronic documents is erroneous. "I didn't have to go buy software to do this," he says. "I buy electronic envelopes for about the same cost as an overnight courier from a company that provides electronic-documents processing."
Electronic envelopes are essentially emails containing an encrypted data packet. A single envelope can hold multiple documents and be sent to multiple recipients. Recipients with a compatible encryption method and the correct password can access and view documents in the packet. They can also e-sign the documents after answering certain questions designed to verify their identity.
Typically, the more electronic envelopes a company buys, the less they cost. "But if you only do five deals a month, it might not be worth it," says Schaefer. "It has to be repetitive to be easy."
David Whitaker agrees. "Whether you're doing a few leases or a lot, the infrastructure is much the same," he says.
But that doesn't mean an equipment leasing company has to build or acquire major infrastructure. Instead, it can use one or more third-party systems provided by vendors. One major equipment finance firm uses one electronic document application at the front end of its transactions and a second electronic document application on the back end.
After the documents are fully signed, they're sent automatically to such second vendor's electronic vault for storage and safekeeping. "We're seeing a great deal of variability in the extent to which electronic leasing documents are being used," says Whitaker. "Although adoption is still clearly by a minority, we're seeing electronic documents used successfully by some equipment lessors, and successfully accepted as collateral by some financial institutions."
Outstanding issues
Electronic commerce laws dictate how electronic chattel paper is to be managed as it is presented, executed and retained. In theory, anyone can produce electronic chattel paper by equipping it with the six elements specified by the UCC, but the existence of vendors who would likely be viewed by courts as more objective than originators, and who have already met these requirements, seem reason enough not to reinvent the wheel.
Even so, the interoperability of transferring documents from one party to another can be problematic if the systems used by different parties don't "speak" to one another. "But the companies that developed these systems are working on this," says Whitaker. Indeed, the same type of problem arises when nearly any new technology gains wider usage. It's one reason regulatory bodies exist—so standards can be created as the technology matures.
The Pay-off
The largest benefits of electronic documents and electronic chattel paper materialize as users become more familiar with the processes and more companies begin using those processes.
"Data only has to be entered once, so you don't have problems with inaccuracy or inconsistency," says Whitaker. "A good electronic system can also control for the correct document package to use and the most current version of a document, preventing many errors that typically occur when getting data into the lease document, or when selecting which documents to present and use."
Incomplete transactions due to missing information are also avoided because electronic document management systems won't allow it. "By automating the execution process, you can't go to page three of a lease if you haven't initialed on page two," says Bisbee. "And if you have a signer and a co-signer, the document won't move to the co-signer until the signer has completed all steps."
Effective delivery for execution is another plus that grows with use. "You don't have to fax or mail things to another office," says Whitaker. "Employees can access a record immediately online." A subsequent bonus is the synergy produced from being able to move data from executed documents into a company's accounting system. "You gain that much more efficiency by automating all kinds of tasks that are being done manually now," Whitaker observes.
Bisbee believes the ultimate value of electronic leasing lies in ensuring that a company's business processes are more secure and complete, and easier for the customer. "You're enabling ELFA members from both the leasing and financing perspectives to fully deliver on the promise of customer service," he says. "You can execute your business from wherever you are, and that's what consumers and the commercial world now expect. People want to do business electronically, and there is less patience for dealing with error-prone and slow paper documents."
Conversion to electronic documents and electronic chattel paper is a game-changer, but firms everywhere are doing it. Will yours be next?
Susan Hodges writes about equipment finance and other business topics and this article is reprinted from the January/February 2015 issue of the Equipment Leasing and Finance Association's Equipment Leasing & Finance magazine.
To visit the ELFA Conference Resource Center and access recordings of the ELFA Annual Convention session "Understanding the Risks and Opportunities of Electronic Chattel Paper and Other Documents click on: www.elfaonline.org/Events/?fa=crc