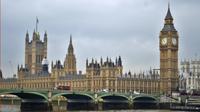 Ahead of the UK Parliamentary election on May 7 this year, the Finance & Leasing Association (FLA) has issued a "manifesto" setting out its main concerns for governmental decisions in the coming years.
This covers both business asset finance and consumer credit, where its member companies are active. In asset finance, its concerns focus on UK government schemes to underpin finance facilities for SME customers, public sector procurement rules and aspects of financial sector regulation.
The FLA calls for a key change in the Enterprise Finance Guarantee (EFG) scheme, which provides government guarantees on bank credit facilities for SMEs. It argues that this scheme, presently confined to supporting unsecured loan finance, should be adapted so as to include asset finance deals.
At the same time the FLA calls for the expansion and further development of those industrial development initiatives that already do give some support for asset finance. In particular it calls for government to:
commit to the future of the British Business Bank (BBB) which, as the FLA notes, already supports asset finance in various ways, including via its new ENABLE funding vehicle; and
further develop the regional growth fund (RDF), which has supported asset finance facilities for SME customers.
The FLA also calls for government to create a comprehensive online directory of finance providers that could be run by the BBB.
Within the public services, particularly NHS hospitals and schools, the FLA calls for changes in the procurement rules for capital expenditure that presently restrict the use of leasing finance.
It says: "...Current public sector procurement rules and practices often inhibit the use of leasing, even where it would be the most affordable and efficient way of obtaining the equipment needed [for] high quality services. Schools have to obtain special government permission before taking out some kinds of leases... [All] public services should be free to choose the type of finance agreement that bests suits their budget."
The FLA expresses some concerns on the impact of financial regulation, in terms of both business conduct rules and prudential regulation. On UK consumer credit regulation (which has some impact on certain business-to-business contracts as well as those with true consumers) the FLA notes that "a much tougher regime" has resulted from the transfer of responsibility to the Financial Conduct Authority (FCA) from the former Office of Fair Trading (OFT) in April 2014. It warns that "applying a consumer-focused regime to small business customers - risks reducing the amount of lending to small firms".
On the prudential side of regulation, the FLA expresses concern about its scope being possibly extended beyond deposit taking banks and their subsidiaries, to cover non-bank financiers. A focus on the assumed need to extend prudential regulation to "shadow banks" is apparent to some degree at a global level; and the FLA clearly has some concerns as to how this may develop, in Europe or specifically in the UK. It argues: "... Any new proposals to impose unnecessary regulatory requirements on non-bank lenders could have unintended adverse consequences ...The non-bank lenders do not pose a serious systemic risk, and inappropriate regulation would diminish the supply of responsible credit ..."
Commenting on all these issues in the current economic context, FLA director general Stephen Sklaroff said: "FLA members occupy a unique position in the UK's economic landscape. They are at the heart of economic recovery and expansion."