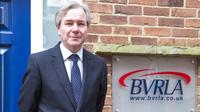 The British Vehicle Rental and Leasing Association (BVRLA) has pledged to make a strong case for salary sacrifice car schemes to receive special consideration as part of HMRC's consultation on their future tax treatment.
The government announced the consultation earlier this month, saying that it is concerned about the rising costs of some salary sacrifice schemes and is considering limiting the Income Tax and National Insurance contribution benefits available through them.
This is a consultation and it is important to remember that the government has pledged "to only consult on issues that are genuinely undecided".
These company car schemes offer a valuable way of rewarding and retaining staff, particularly for many public sector organisations that have had to struggle with long-term pay freezes.
Our research shows that 80% of salary sacrifice drivers are in the basic income tax bracket and these schemes provide them with a unique opportunity to drive a greener and safer car than they would otherwise.
The new car sales generated by salary sacrifice schemes also give a valuable boost to the UK economy.
The average salary sacrifice car has CO2 emissions of just 104g/km, is less than 18 months old, and is more likely to meet the latest safety and emissions standards. These vehicles provide a more sustainable alternative to the older, more polluting grey fleet cars that staff might otherwise use for business travel.
The BVRLA will also be reminding HMRC that any future changes to the current tax treatment of salary sacrifice schemes for company provided cars would need to be properly signposted so that employers and drivers are given at least three years' notice and can plan accordingly.
Gerry Keaney is chief executive of the BVRLA