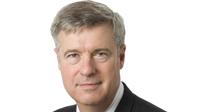 The UK's Financial Conduct Authority (FCA) has published proposals to extend the senior managers and certification regime to all financial services sectors.
The new regime will effectively replace the approved persons regime, with the intention of reducing harm to consumers and strengthening market integrity by making individuals more accountable for their conduct and competence.
As part of this, the senior managers and certification regime (SM&CR) aims to encourage a culture of staff at all levels taking personal responsibility for their actions and make sure firms and staff clearly understand and can demonstrate where responsibility lies.
The FCA proposes three parts to the SM&CR:
Five conduct rules will apply to all financial services staff at FCA authorised firms. Individuals must act with integrity, act with due care, skill and diligence, be open and cooperative with regulators, pay due regard to customer interests and treat them fairly, and observe proper standards of market conduct.
The responsibilities of senior managers will be clearly set out and, should something in their area of responsibility go wrong, they can be personally held to account. The senior managers will be approved by the FCA and appear on the FCA Register.
Under the certification regime, firms will certify individuals for their fitness, skill and propriety at least once a year, if they are not covered by the senior managers regime but their jobs significantly impact customers or firms.
Jonathan Davidson, executive director of supervision - retail and authorisations at the FCA, said: "Culture and governance in financial services and its impact on consumer outcomes is a priority for the FCA. The extension of the senior managers and certification regime is key to driving forward culture change in firms.
"This is about individuals, not just institutions. The new conduct rules will ensure that individuals in financial services are held to high standards, and that consumers know what is required of the individuals they deal with.
"The regime will also ensure that senior managers are accountable both for their own actions, and for the actions of staff in the business areas that they lead."
An FCA statement said it is "committed to ensuring that the regime is proportionate according to the size of the firm", so it is proposing a baseline of specific requirements to all regulated firms, called the 'core regime'.
For the largest and most complex firms (fewer than 1% of regulated firms) the FCA proposes some extra requirements, under the 'enhanced regime'.
Insurers currently apply a revised version of the FCA's approved persons regime and the Prudential Regulation Authority's senior insurance managers regime.
The FCA proposes to build on this framework and introduce all elements of the Senior Managers and Certification Regime to insurers.
The SM&CR does not apply to firms that are not authorised under the Financial Services and Markets Act.
HM Treasury will set the implementation date for the extended regime. The expectation is that implementation will be from 2018.