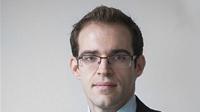 Leaseurope, the trade body representing the leasing and automotive rental industries in Europe, has welcomed an EU report which calls for greater levels of access to connected car data.
The GEAR 2030 report was released following two years of stakeholder consultation and recognises the importance of direct, safe and secure access to a wide set of in-vehicle data in real-time for the provision of connected services.
This aims to guarantee fair and undistorted competition in the automotive value chain and benefit all motorists.
The report calls on the European Commission to assess the need to update existing legislation to ensure the entire automotive value chain benefits from the opportunities of digitalisation.
Publication of the report comes as rising levels of vehicle connectivity allow manufacturers to engage directly with customers, enabling them to maintain brand awareness and promote maintenance and other service offerings.
However, other service providers, such as leasing and finance companies and independent garages, are concerned they could be left at a significant commercial disadvantage if they are unable to access this data.
Manufacturers and suppliers are currently locked in an ongoing debate about obtaining direct access to vehicle systems and data to provide services.
The GEAR 2030 report lends weight to the arguments of suppliers that open access to data is essential to maintain competition and protect consumers. The report also recognises the importance of the finance and leasing industry in the automotive sector.
In addition to the issue of data, the report also looked at broader issues of competitiveness and sustainable growth.
Richard Knubben, Leaseurope's director of automotive affairs, said: "By providing what are essential one-stop shop (on-demand) mobility and goods transport solutions, our members are playing a significant role in realising the EU's new low-emission mobility strategy."
The report highlights the growing importance of the 'usership' of vehicles rather than their 'ownership', mainly in urban areas through the deployment of Mobility as a Service (MaaS) solutions.
European Commissioner Elżbieta Bieńkowska said: "The next decade will change the automotive landscape almost beyond recognition.
"Our industry must rise to the challenge if we are to maintain our world-leading position. The emissions scandal has seriously damaged the reputation and credibility of the industry, but today's report can be the basis for a restart.
"It clearly identifies the tasks ahead. With continuing close co-operation between government and industry, we can look forward to a bright future."
The automotive sector is a major part of Europe's industrial landscape. Around 12 million Europeans have jobs in the automotive and mobility sector.
The sector generates a substantial positive trade balance with the rest of the world of around €90 billion. It also invests around €50 billion in research and development.
The European Commission will now review the recommendations and discuss policy options.
To download the report, click here.