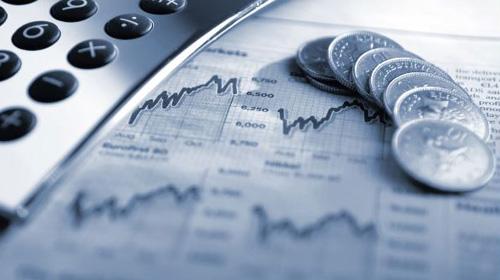 A consultation document issued in December by HM Revenue & Customs (HMRC) confirms the apparent implication of a Budget day announcement last month.
The UK authorities have now broadly decided how the rules for the tax treatment of plant and machinery leases (including those of vehicles) should change as a result of the new international lease accounting rules in the IFRS 16 standard, bringing all leases on the lessees' balance sheets.
They have done so in a way that will be widely welcomed by the leasing industry.
The possibility of bringing the tax rules fully into line with accounting rules, which was aired in an HMRC discussion document last year, has been abandoned after it received virtually no support from those commenting in response.
Had that been done, it would have ended the use of statutory tax write-offs on leased assets, described as capital allowances (CAs) in the UK, replacing these with the depreciation or amortisation expenses used by the relevant lessors or lessees for accounting purposes.
That earlier proposal would have ended "tax-based leases", where lessors can claim CAs on the leased asset even in many cases where they are not treated as its owners for accounting purposes.
Such leases are mutually advantageous to lessees and lessors, since the lessor is often better able to make timely use of CAs than the lessee would be.
Simon Goldie, head of asset finance at the Finance & Leasing Association, said: "Having been in discussion with HMRC, we welcome the sensible proposals to ensure that the tax regime is aligned to the IFRS 16 accounting changes. We will look closely at the details of the consultation to identify opportunities to work with the government to simplify the tax system for leasing overall."
Who is affected
In the UK, as in most other EU countries, it will generally be the largest lessees who will be affected for financial reporting purposes by IFRS 16, since the use of IFRS rules is mandatory only for listed companies. For others it is optional.
Most UK lessees account for leases under the national GAAP standard FRS 102. This leaves operating leases off-balance-sheet and is unlikely to be changed for several years yet, if ever. However, some tax changes are now proposed for those lessees who will be using IFRS 16.
Lessor accounting will change very little under IFRS 16, compared with the existing international standard IAS 17. Due to the decision now to retain CAs in leasing, there will also be no major change in lessor taxation.
For accounting purposes there are currently two types of lease through the finance/operating lease classification system. This will continue, except for lessees applying IFRS 16.
However, for UK tax purposes there are currently three distinct types of leases, as described below.
LFLs
"Long funding leases" (LFLs) are those where the lessee, rather than the lessor, claims CAs. This category was introduced in 2006, to curb the advantage of tax-based leases on relatively long-life assets where the CA rates (being the same for all assets with lives of up to 25 years) are more favourable. Broadly, LFLs are contracts where the lease term is over seven years, and either:
any residual value (RV) unguaranteed by the lessee is no more than 20% of the asset's present value (PV) at commencement; or
the lease term is more than 65% of the asset's estimated useful life.
Under LFLs, the tax treatment broadly matches the accounting treatment, except that the lessee claims CAs in place of the amortisation or depreciation charge used for accounting purposes. To varying degrees the lessor's taxable income profile, and the tax expense pattern of the lessee, are both loaded towards the front end of the lease period.
This corporation tax treatment for LFLs is similar to the more long-standing treatment for hire purchase (HP) type contracts where title to the asset passes to the lessee (although their respective VAT treatment is different, and HP structures are not usually termed "leases" in the UK). However, the detailed rules for LFLs are more complex than for HP structures, since LFLs include both finance and operating leases.
HMRC proposes some changes to the LFL rules in the course of its review consequent on IFRS 16.
One significant proposal is likely to be welcomed in the industry. HMRC plans to remove an existing provision for leases with terms of five to seven years to be treated as LFLs if they do not have level rental profiles. Its document recognizes that the reduction in CA rates since 2006, with annual writing down allowances cut from 25% to 18%, has eliminated any real fiscal benefits of tax-based leases where lease terms are anywhere below seven years.
Rather less welcome will be a change affecting lessees applying IFRS 16 in the case of LFL contracts classified as operating leases under current accounting rules.
This concerns the rules for quantifying the relevant capital values, in Sections 70B and 70C of the Capital Allowances Act 2001 (as amended by the 2006 Finance Act).
HMRC proposes that for these lessees, a further amendment will assimilate all leases to the present rules for finance leases. This will somewhat reduce the value of the lessees' CAs.
Other finance leases
For those finance leases that are not LFLs, current UK tax rules match the accounting rules except that lessors claim CAs in place of the accounting expense for amortisation charges. This results in a rather less front-loaded taxable income profile for the lessor compared with that for LFLs.
For lessees, the assimilation of tax rules to the front-loaded accounting expense profile is achieved through an extra-statutory HMRC practice statement BLM 32205, in its Business Leasing Manual.
Though the lessee's expense is, legally, a single rental payment, it is notionally split into finance charges (heavily front-loaded so as to reflect a constant periodic rate of return paid to the lessor), and depreciation (on a straight-line profile).
No major changes are now proposed to these tax rules.
Other operating leases
For non-LFL operating leases, the current accounting rules produce straight line profiles for both the lessor's income recognition and the lessee's rental expense. The UK tax rules are in line with this except that the lessor claims CAs in place of depreciation expense, resulting in a slight back-ending element within the taxable income profile.
The main proposed tax change here is one generally expected, and hoped for, within the leasing industry. The BLM 32205 practice statement (see above), which was originally adopted for lessees in finance leases in 1991 – a few years after those leases were first brought on-balance-sheet in UK GAAP – will now be extended to operating leases where the lessee applies IFRS 16.
Lease classification
Many provisions in the current tax code cross-refer to the finance/operating lease distinction in accounting rules, without actually defining the lease classification rule. This works well enough in present conditions where all parties to UK leases are subject to accounting standards that do define lease classification. However, it will need replacing when lessees applying IFRS 16 are no longer subject to lease classification for financial reporting purposes, for cases where HMRC proposes to retain it for certain tax purposes.
This applies most particularly to the conditions for lessees' entitlement to CAs under LFL and HP type contracts. HMRC proposes to formulate a statutory lease classification rule, identical to what will be retained in accounting rules for lessors under IFRS 16 and for both lessors and lessees under FRS 102.
This statutory rule will be based on the words "if it transfers substantially all the risks and rewards of ownership", as contained in the accounting standards to define finance leases (and by default, operating leases). The rule is generally understood as referring to RVs of less than 10% of the PV of the lease payments at inception.
Although this statutory change is essentially needed only for lessors using IFRS 16, it will be applied also to several provisions affecting only lessors in finance leases (in place of the present undefined cross-references to the accounting rules).
Timing
In line with the mandatory date for accounting changes in IFRS 16, the new tax rules are proposed to take effect for accounting periods starting on or after January 1, 2019. Section 53 of the 2011 Finance Act, which currently "freezes" accounting-based tax rules based on existing IFRS rules in IAS 17, was enacted before the long delays in finalising IFRS 16 by the International Accounting Standards Board (IASB). At that time, it seemed that new accounting rules might be finalized before HMRC would have had the opportunity to consider the UK tax implications.
Section 53 will be repealed with effect from January 2019. It will, however, still affect those parties opting for early adoption of IFRS 16, which is permitted by the IASB.
Lessees under operating leases that are running as at January 1, 2019 will have to assign balance sheet valuations to those previously off-balance-sheet commitments. For this purpose, HMRC proposes that the UK tax rules will mandate the use of a solution which for accounting purposes will be merely an elective option under IFRS 17.
That solution is to base the new "right of use" asset on the PV of the outstanding lease liabilities. It is likely in any case to be chosen for accounting purposes by most of the affected lessees, since it is simpler than the alternative permitted methods. The reason for mandating it for tax purposes is to prevent up-front tax losses that could arise from alternative methods.
The response date for comments on the tax changes proposed in the current consultation is February 28, 2018.
The final version of the new tax rules will be in the next Finance Bill, which will be going through Parliament around a year from now.
Although that will not be finally enacted until after its main operative date, full draft clauses will no doubt be released well in advance.