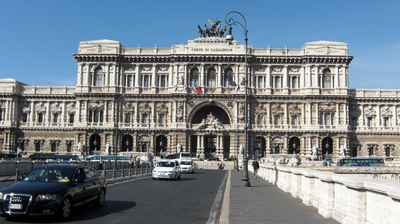 The Italian competition authority has issued fines totalling €670 million to a number of car manufacturers and captive auto finance houses after ruling they restricted competition for more than a decade.
Allegations from the AGCM (Autorità Garante della Concorrenza e del Mercato) competition authority related to infringements between 2003 and 2017.
The AGCM worked with the special antitrust unit Guardia di Finanza to establish its claims, which relate to information exchanged during meetings with the industry's two trade associations.
The companies affected were the Italian arms of Banca PSA, PSA Finance, Santander Consumer Bank, BMW Bank, BMW, Daimler, Mercedes Benz Financial Services Italy, FCA Bank, FCA Italy, CA Consumer Finance, FCE Bank, Ford Motor Company, General Motor Financial Italy, General Motors Company, RCI Banque, Renault, Toyota Financial Services, Toyota Motor Corporation, Volkswagen Bank and Volkswagen along with associations Assofin and Assilea.
The AGCM noted "a single, complex and continuous agreement concerning the exchange of sensitive information on quantities and prices".
An AGCM statement said: "In view of the gravity and duration of the infringement, the authority has imposed the following fines, for a grand total of about €678 million."
Daimler and Mercedes Benz Financial Services Italy were given immunity after reporting concerns and avoided a sanction of around €60 million euros.
Following the announcement, manufacturers and their car finance arms are preparing to challenge the ruling.
The Italian arm of FCA Bank, a subsidiary 50% owned by CA Consumer Finance, was fined €178.9 million owing to its alleged violation of competition rules.
An FCA spokesman said: "FCA Bank has been informed of the decision of the Italian competition authority issuing fines to the captive banks of all the major car manufacturers operating in Italy, along with the associations Assofin and Assilea, in connection with an exchange of information on car financing services allegedly in breach of competition rules.
"Whilst respecting the work of the Italian competition authority, FCA Bank believes that the charges brought against it in the decision have no merits and will challenge the decision before the competent administrative court.
CA Consumer Finance Group said in a statement the company will consider "all ways and grounds for an appeal".