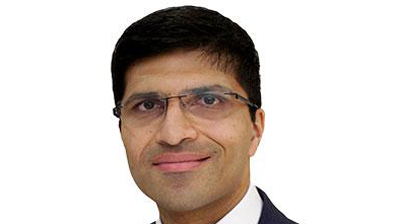 The Financial Conduct Authority (FCA) has published its business plan for the coming year, which includes a renewed focus on consumer outcomes and a commitment from the regulator to become more innovative, adaptive and assertive.
Nikhil Rathi, who joined as chief executive in October 2020, said: "The FCA must continue to become a forward-looking, proactive regulator. One that is tough, assertive, confident, decisive, agile. One that acts, acts fast—and where we can't act, engages enthusiastically with those who can."
Amongst its aims for the year, the FCA said will be using new approaches to find issues and harm faster, with £120m to be invested in the data strategy over the next three years, and will be looking at enabling consumers to make informed financial decisions. The regulator will also be progressing proposals for a new Consumer Duty to raise standards in firms' treatment of consumers, and has promised it will be "pushing at the perimeters" of its powers to enforce changes. The FCA plan states: "We know that consumers' ability to take responsibility for their decisions may be limited, especially if they are in vulnerable circumstances. We also have high expectations for the standard of care that firms should give consumers. We want firms to consistently focus on consumer outcomes so that customers can act and make decisions in their interests.
"We will assess firms' business models, and how these affect their products and services, to understand their ability to meet consumers' needs, particularly those in vulnerable circumstances."
Rathi added: "Over the next 18 months you will continue to see an FCA that looks and feels even more different. One that operates differently, partners differently, and communicates differently.
"One that delivers market integrity and delivers for the consumers that we serve. One that is not only purposeful but that is fit for purpose."
Vulnerable customers
Auxillias, the specialist legal and compliance firm for the consumer, asset and motor finance sectors, has published a white paper on protecting vulnerable customers, providing a summary of the FCA guidance and tips on how to put this into practice.
The FCA requires firms to understand how their customers are likely to be vulnerable and ensure that individuals in vulnerable circumstances can receive the same fair treatment and outcomes as others. This needs to happen through the whole customer journey from product design through to customer engagement and communications, and firms must comply. These requirements are linked to the FCA principles of business and related to both regulated and unregulated businesses.
Auxillias says that ideally firms should regularly be asking themselves the following questions and should certainly make sure that they have updated their policies and procedures to incorporate these key areas on vulnerability to include the requirements set out in the FCA's Vulnerability Guidance:
How do you identify vulnerable?
How should firms manage the high level of MI expected to fulfil its regulatory obligations?
What does good monitoring look like? How do firms effectively monitor?
How should firms understand the nature and scale of characteristics of vulnerability that exist in their target market and customer base?
How can firms adequately skill up teams so that they meet the FCA requirements?
How do you both consider and document the potential positive and negative impacts on products or services may have on vulnerable consumers?
When designing your finance or insurance products, how do you ensure that you have taken into account vulnerable customers as part of the design process?
How do we as a market ensure that vulnerable customers have a range of channels due to the need to ensure that they have access to all their service needs?
How do brokers manage vulnerable customers?
Auxillias notes that changes will be required in the collections environments, particularly to internal flagging systems, now that a new definition of 'vulnerability' is required to be implemented.
Complaint levels low
Despite the broader duty of care and challenges of the last year, consumer complaints centred on dealer finance to the Financial Ombudsman Service (FOS) made up just 3.3% of their workload, the same as unsecured personal loans, according to annual data for the 2020/21 financial year analysed by MotoNovo Finance. The FOS report shows the service received over 270,000 new complaints about financial businesses, with bank current accounts, home loans and guarantor loans accounting for 28% of the total. Both personal loans and HP motor accounted for 3.3% of complaints.
Reflecting upon the Ombudsman's report MotoNovo Finance's COO Dave Briggs noted: "I am very aware that customer complaints and the Financial Ombudsman Service can be a source of frustration for dealers and that invariably dealers are committed to providing great customer service. However, in today's increasingly litigious environment, we must do all we can to improve our processes and communication, engaging with customers to manage their expectations, generate goodwill and pragmatism." A separate report published by FOS in January highlighted the key areas of HP/PCP complaints. These were:
A car that is faulty or not of satisfactory quality
The car or finance agreement was mis-sold or misdescribed to the customer and they were unhappy with a key term – like the annual mileage allowance
Unhappiness with charges that customers are asked to pay at the end of the agreement
The finance agreement was unaffordable, or customers were not treated fairly when they were in financial difficulties
Customers would like to exit their car finance agreement early because they are in financial difficulties
Briggs said: "The list points to the importance of formal evidenced processes at the point of purchase. Ensuring transparency and understanding of the finance agreement and supplying rigorous PDI documentation/history at the outset set the scene for the customer. Should a complaint arise, addressing the customer's concerns positively and fairly is always the right thing to do."