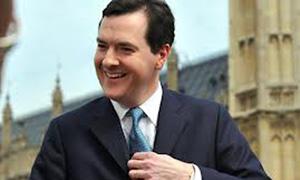 The UK Chancellor of the Exchequer, George Osborne, presented his Autumn Statement set of fiscal policy and associated announcements on December 5. This contained a few announcements of specific interest to the leasing industry.
The Chancellor confirmed earlier proposals to allocate funding for a new scheme to support the provision of leasing and asset finance through the British Business Bank, which is currently being set up as a state-funded development bank for SMEs.
A total of £250m of government funding will be used to support this scheme, together with others supporting loans and venture capital finance for SMEs.
It remains to be seen exactly how this scheme will operate, but it seems likely to support additional business by the main players in the UK asset finance market. It has been welcomed by the Finance & Leasing Association (FLA).
1,000 firms each day
Julian Rose, head of asset finance at the FLA, said: "Our industry already supports new investment by a thousand firms each day, but some of the fastest growing still need more help to invest in equipment."
"If successful, the new scheme could enable specialist non-bank asset finance companies in particular to support more investment and jobs. The Chancellor's announcement coincides with new research by the Open University Business School which found that the majority of small businesses did not yet have the necessary equipment and technology needed to thrive over the next three years."
"Our own statistics show growth in asset finance new business, and our confidence survey of the industry suggests this is likely to continue. The new scheme is timely and welcome."
It was also announced that the government intends to require full use of credit reference data in the SME credit market. It seems likely that this may include financial leasing business, though the detailed scope of the initiative awaits a formal consultative document later. The intention is to legislate for this in the next (i.e. 2014-15) session of Parliament.
Tax changes
Elsewhere there was less good news for UK lessors and their groups, especially those in the banking sector. UK banks will face a higher tax imposition next year from yet another increase in the bank levy rate. This levy, initially introduced in 2011, is essentially a tax on banks' use of wholesale funding. It is charged on around 30 major banks, according to the values of their balance sheets, subject to deductions for shareholders' capital and deposit liabilities, above a £20bn threshold,
From the initial annual rate of 0.05%, it has already risen to 0.142% in the current year, and is now to be further increased to 0.156% for calendar year 2014. The territorial tax base of the balance sheet for bank levy purposes largely corresponds with the scope of UK regulatory supervision, comprising UK business only in the case of foreign-owned banks, but all global activity for UK based banks.
Matthew Barling, partner at accountants PWC, said: "Each bank levy rate rise is a double hit for the UK's competitiveness. It makes the UK a less competitive location for banking business, and it makes UK headquartered banks less competitive when doing business overseas. Seven rate rises in three years send a stark message regarding whether Britain really is open for banking business."
On the wider tax front the autumn statement included a number of anti-avoidance initiatives and other changes to be enacted through the 2014 Finance Bill. The full details of some of these will not be released until later this week.
The Finance Bill will give HM Revenue & Customs new powers in relation to avoidance schemes. Wherever HMRC has been successful against any taxpayer in overturning an avoidance scheme in the course of litigation, it will acquire powers to serve notice on all other parties considered to be using the same scheme requiring them to amend their tax returns and pay additional tax on the assumption that the scheme would not be affective for them, unless they can show reason why they should not do so.
Under the existing Code of Practice on Taxation of Banks, which is designed to discourage banks from the use of aggressive avoidance schemes, annual reports are now to be published which will name any banks considered to have acted in breach of the code.
There is to be a change in the income tax benefits charges on the use of company cars leased to the users by their employers. Details of this will be released on December 10.