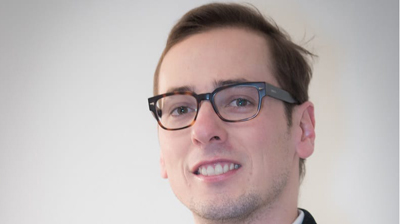 Latin American new car sales increased by 4.9% in the year to September, according to data from Jato Dynamics, which saw total units sold across nine key markets reach 4.28 million.
This total makes the region the fourth largest vehicle market in the world, behind China, USA and the European Union, and ahead of Japan.
Ecuador experienced the strongest proportional increase during the first three quarters, with sales up 42.4% compared to the same period last year to 101,100 units, followed by Puerto Rico, up 32.7% to 76,600 units and Chile at 17.6% and 313,800 units.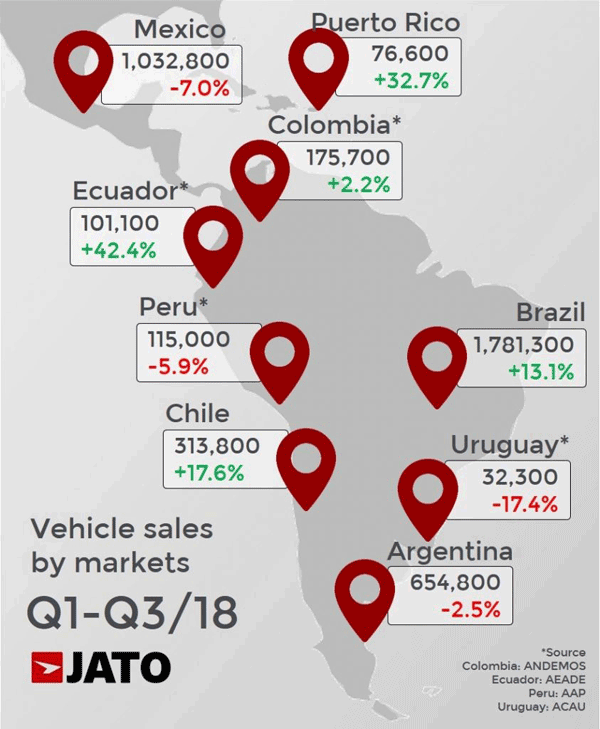 Uruguay reported the continent's biggest percentage loss during the period, down 17.4% to 32,300 units. Mexico, the second-largest market in the region, saw the second largest fall of 7% to 1,032,800 units and Peru was third, down 5.9% to 115,000 units.
Jato credited the gradual recovery of Brazil's new car market – the largest in Latin America and up 13.1% to 1,781,300 units – as a major part of the region's overall growth.
Felipe Munoz, global analyst at Jato, said: "The slow recovery of the Brazilian car market provides an explanation for the increase posted throughout September. However, it is not clear how long this market will drive the growth, especially when Argentina and Mexico record red numbers.
"The sales grew by 7% throughout June, but the worsening conditions of the economy in Argentina, and the credit situation in Mexico, have started to have a negative impact on the region."
Addressing Mexico's fall, Gerardo San Roman, president of Jato Latin America, said: "The decrease of sales is closely related to the long-term credits of up to five years, granted by the car makers. Therefore the consumers are now taking their time to reduce their debts. All markets have their peak, and Mexico is not an exception."
Sub-compact cars made up the largest segment of the Latin American market in the first three quarters of 2018 at 40%, up 4.4% year-on-year. SUVs were the second largest and also the fastest growing segment, taking 22.5% of cars sales with demand up 18.6%. Compact cars charted the biggest loss, down 15.9%.
Chevrolet remains the biggest-selling manufacturer in the region, with 653,119 units sold in the first three quarters of the year. Its Onix sub-compact hatchback is the most popular individual model, selling 177,920 units.