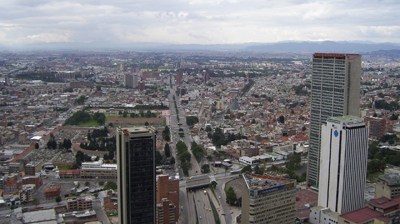 New vehicle sales increased by 7.6% in Colombia in 2018 to a total of 256,052 units.
The rise exceeded previous forecasts of 250,000 from local trade bodies Fenalco and ANDI.
December was particularly strong – up 30.2% to 33,043 vehicles – and the best month since August, while 66.2% of sales took place in the country's five largest cities: Bogotá, Medellín, Cali, Barranquilla and Bucaramanga.
The five best-selling manufacturers of 2018 were Chevrolet, Renault, Nissan, Mazda and Kia, with respective market shares of 19.5%, 19.4%, 9.0%, 8.4% and 8.2%, collectively accounting for 64.5% of the total market.
Four of the five best-sellers increased their market share in 2018 – Mazda experienced the biggest increase at 15.1%, Kia the smallest at 6% – while market leader Chevrolet's sales decreased by 2.6%.
The five most popular models of 2018 were the Chevrolet Spark, with a 5.4% market share, followed by two models from Renault, the Logan and Sandero – both at 4.7% – the Kia Picanto with 4.5% and the Renault Duster at 4%. They collectively accounted for 23.3% of all new cars sold in Colombia in 2018.
The trade bodies noted a particularly strong performance within the quadricycle segment (for small electric vehicle models such as the Renault Twizy).