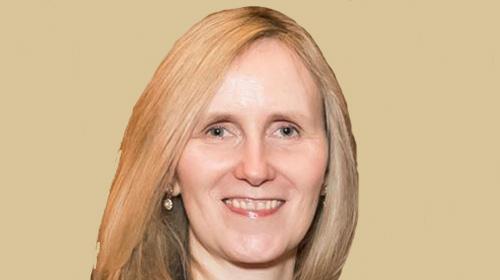 Asset finance new business in the UK for deals of up to £20 million fell 1% in February compared to the same period last year, as demand for commercial vehicle and equipment finance fell.
While plant and machinery finance and IT equipment finance sectors reported new business growth in February of 5% and 13% respectively, compared with the same month in 2017, commercial vehicle finance was down 7% and business equipment down 20% over the same period.
For the first quarter of 2018, the market excluding high value items was down 1%, although for the rolling year to date, it was up 5%.
Geraldine Kilkelly, head of research and chief economist at the FLA, said: "Many asset sectors reported further growth in February despite it being a quieter month overall.
"The asset finance market continued to support key economic sectors with new finance for construction and agricultural equipment up by 13% and 9% respectively, compared with February 2017.
"The manufacturing sector also benefitted as new finance for production and process equipment was 47% higher over the same period."
The research also showed that brokers have been a key driver of growth, with sales up 10% year-on-year in February and 7% for the first quarter.
Asset finance new business
Feb 18

% change on

prev yr

3 mths to

Feb 18

% change on

prev yr

12 mths to

Feb 18

% change on

prev yr

Total FLA asset finance (£m)
2,006
-6
6,975
1
31,718
4
Total excluding high value (£m)
1,952
-1
6,413
-1
29,980
5
Data Extracts:
By asset:
Plant and machinery finance (£m)
491
5
1,512
4
6,629
10
Commercial vehicle finance (£m)
479
-7
1,532
-9
7,425
0
IT equipment finance (£m)
169
13
594
19
2,380
5
Business equipment finance (£m)
170
-20
587
-2
2,554
4

Car finance (£m)

552
5
1,767
-1
9,517
5
Aircraft, ships and rolling stock finance (£m)
9
-89
72
-58
472
-8
By channel:
Direct finance (£m)
948
-3
3,131
-3
14,968
3
Broker-introduced finance (£m)
450
10
1,369
7
5,733
11
Sales finance (£m)
554
-4
1,913
-1
9,279
6
By product:
Finance leasing (£m)
262
17
909
5
3,848
7
Operating leasing (£m)
390
-10
1,325
-9
6,699
0
Lease/Hire purchase (£m)
1,146
-3
3,514
-1
16,876
6
Other finance (£m)
165
-34
788
-7
3,228
-8
Source: FLA