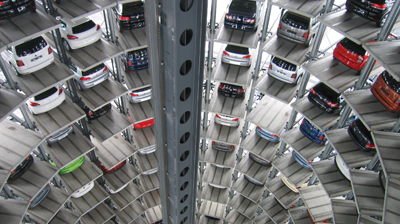 New figures from the Finance & Leasing Association (FLA) show new business in the point of sale (POS) consumer car finance market increased 7% by volume and 13% by value in February.
The growth comes despite a 2% decline in new car volume, partly reflecting a shift to higher value premium and SUV vehicles among purchasers.
The percentage of private new car sales financed by FLA members through the POS remained steady at 88.5% in the 12 months to February, unchanged on the same period to January 2018.
The POS consumer used car finance market reported new business in February up 11% by volume and 15% by value, compared with the same month in 2017.
Geraldine Kilkelly, head of research and chief economist at the FLA, said: "The POS consumer car finance market reported steady single-digit growth in February.
"Demand from consumers for new car finance continued to reflect trends in private new car sales. POS consumer car finance new business volumes overall in the twelve months to February were 1% higher than in the same period in 2017 at 2.4 million."
UK POS new business
New business
Feb 18

% change on

prev yr

3 mths to

Feb 18

% change on

prev yr

12 mths to

Feb 18

% change on

prev yr

New cars
Value of advances (£m)
923
9
3,193
0
18,917
2
Number of cars
50,765
-2
166,558
-7
987,020
-7

Used cars

Value of advances (£m)
1,410
15
3,925
15
15,884
13
Number of cars
123,033
11
336,391
10
1,384,880
7
Total cars
Value of advances (£m)
2,333
13
7,118
8
34,801
7

Number of cars

173,798
7
502,949
3
2,371,900
1
Source: FLA